The Denver Broncos are a Super Bowl 50 finalist not necessarily "because of'' Peyton Manning, as he's devolved from "superstar QB'' to "elite bus driver'' as his showdown with Cam Newton and the Carolina Panthers nears.
His status has many speculating about a post-game Manning retirement, and it's certainly among the options -- and he said as much following an AFC title-game win over New England, when the 39-year-old with five MVP trophies and a brilliant 17-season career told Patriots coach Bill Belichick, "Hey, listen, this might be my last rodeo. So it sure has been a pleasure."
Manning later said: "That was not pre-planned. It was a spontaneous reaction. Sometimes you want to tell somebody something man-to-man, it's better than telling them via text or even a handwritten letter, or seeing them at a banquet and saying, 'Boy, it sure was great playing against you.'
So, is he retiring?
"I'll deal with all that after the season," Manning said.
There is the idea of the storybook ending, retiring on top, as his Broncos boss John Elway once did. There is the idea of making sure to be patient in that decision, as Elway and his former Colts coach Tony Dungy have advised. There is Colts owner Jim Irsay's idea of Manning returning to Indy in some capacity, and ESPN has made quite a deal of the Rams wishing to bring Manning to LA with them.
But as we dig around on Super Bowl Sunday, and as we know the backgrounds of two powerful and involved football families, we find a concept that is at least as compelling as any of them: Manning mines not a pro loyalty but a college one to find himself at quarterback for the Cleveland Browns.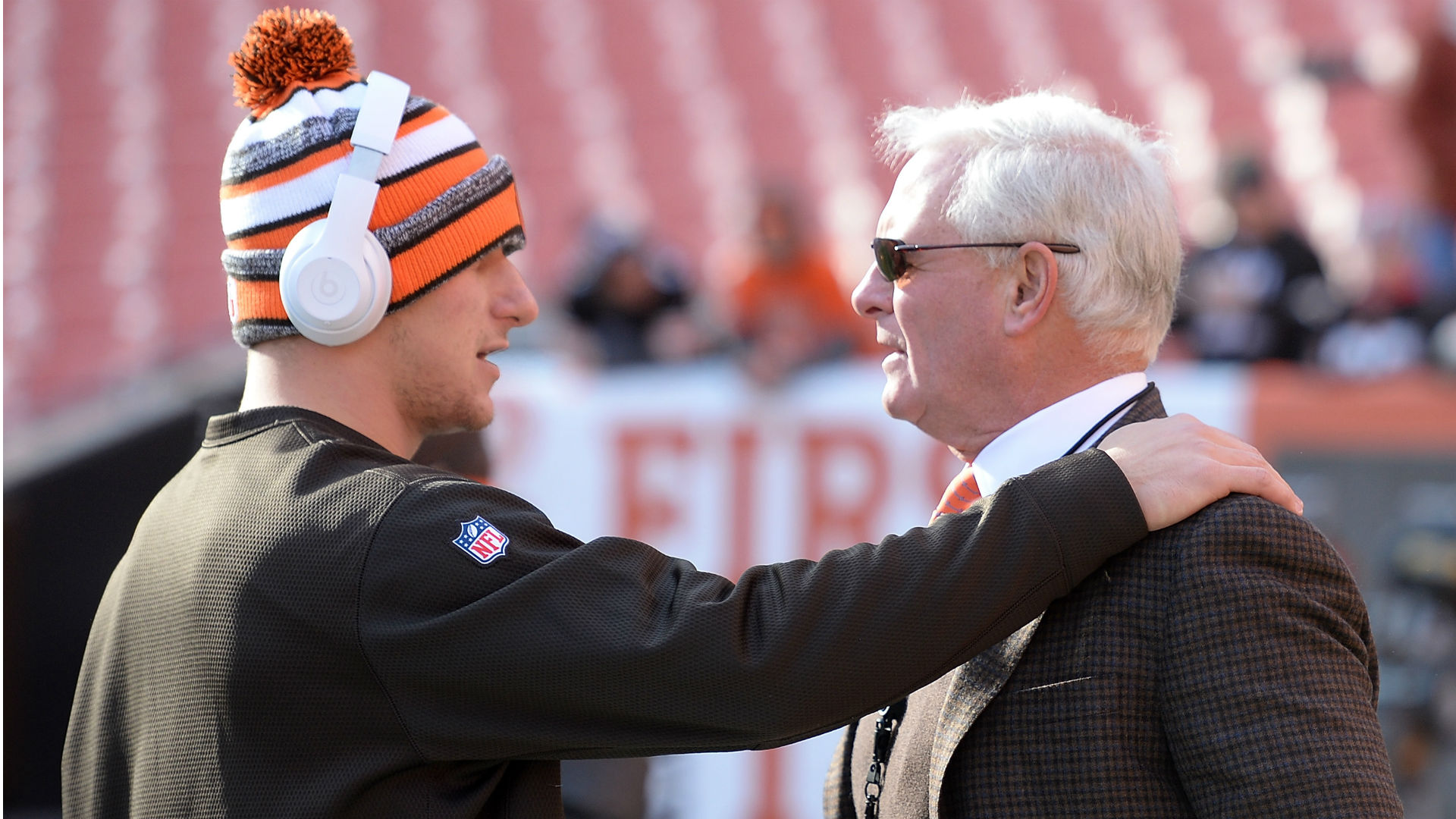 This is all about Manning's University of Tennessee-based relationship with school booster Jimmy Haslam, the owner of the Browns, an organization in QB limbo due to the near-tragic actions of non-Cowboys concern Johnny Manziel and a series of failures that predate him. Manning (making $19 million in the final season of his Denver deal) can afford to sign a cap-friendly deal in Cleveland, support his friend Haslem, serve as the "bridge'' to Cleveland's next stab at a young QB -- which could come with the No. 2 pick in the upcoming NFL Draft -- and then could after maybe just one more season on the field slide upstairs to serve alongside Haslem in a front-office role not unlike the powerful one Elway has in running the Broncos.
Manning told ESPN earlier this year, "When we do talk, which is not very often, especially in season, it's usually about Tennessee football and kind of how we're doing. I've enjoyed having that relationship with him because we have a lot of common about our love for the University of Tennessee."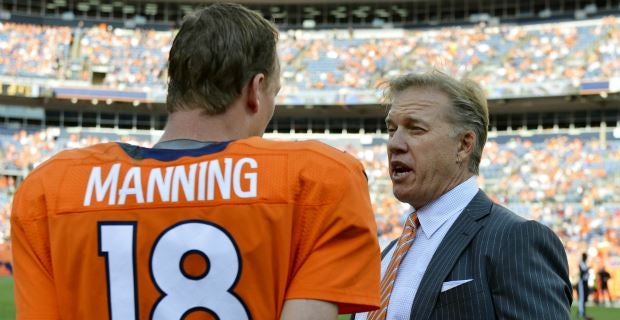 That shouldn't yet be taken as a hint at what Manning will do. But it should be taken as a hint at what Haslam might wish.
Haslam took over the Browns three years ago and has already essentially run through four regimes of power. A Manning-Haslam partnership would have a long shelf life because of their devotion to one another and because of Manning's multi-faceted skillset as a potential employee ... prestige-giving presence, headline-grabbing player, QB-mentoring team leader, and ultimately, face of the franchise for one that has been desperately short in that department since Jim Brown.
In terms of being "flashy'' or "sexy,'' this doesn't match some of the other speculative possibilities for Peyton Manning. But in terms of Manning and Haslem's "needs'' and "wants,'' it may just match perfectly.
null