Cam Newton explained away what critics characterized as pouty poor sportsmanship following his Panthers' 24-10 loss to Denver in Super Bowl 50 with a phrase those same critics apparently think he coined.
"Show me a good loser,'' he said defiantly, "and I'll show you a loser.''
This is clever. And this is apt, given the situation. But this is not original.
Cam Newton -- the sometimes-angry, sometimes-jubliant leader of his team -- is not the creator of that phrase. The creator of that phrase is the sometimes-angry, sometimes jubliant leader of men whose name adorns the trophy Carolina was chasing ... Vince Lombardi.
The knowledge of that alone allows me to wonder how much of the Cam Hate is based on racial differences, social differences and ignorance. "Racism''? I hate to go that far, as the accusation is almost as dangerous as the act itself. But "racial differences''? That's a viable reason that Lombardi's words sound iconic while Newton's words sound, to some, like an arrogant indifference not befitting a championship leader. (Check out
this unfortunate column in the Chicago Tribune
 for an example of "racial-differences'' stumbling.)
But wait: Cam Newton IS a championship leader. His team repeatedly rallied around him on its journey from also-ran to almost-unbeatable, and his MVP season left its mark all over that roster and this league. His teammates playfully "dab'' because he does, and so do kids (and old white men) all over America. His gutsy play over the course of the year -- brutish read-option running combined with the intellect it takes to excel at his position at this level -- should greatly overshadow his "business decision'' to not put himself in awkward harm's way in pursuit of a fumble in Sunday's game. 
He also decided to avoid "harm's way'' in the Super Bowl post-game media session, when he mumbled some short answers before darting off the stage. I'll get back to Sunday in the moment. But first let's fast-forward to Tuesday, when Cam was asked whether he has any regrets about that presser.
"I really don't,'' he said. "It happened. I'm human. I've never once said that I was perfect. ... But at the end of the day, people pick and they do things of that sort, and the truth of the matter is, 
who are you to say that your way is right? 
That's what I don't understand.''
I think I do understand.
Cam didn't play well enough in this Super Bowl. 
That's football. Happens all the time. 
That I understand.
He felt diving for the loose ball was not a good risk/reward set-up for him. 
That's football. Happens all the time.
That I understand.
He was devastated by the outcome, and after handling his interaction with winning QB Peyton Manning in a traditionally classy way, he was escorted to the interview room, where while he spoke on one side of a curtain, Broncos defensive back Chris Harris Jr. spoke on the other side ... and Harris spoke unflatteringly of the defeated foe.
"Force y'all to throw the ball," Harris can be heard saying
 in the video above. "Can (Newton) throw the football? That was the game plan: load the box, one-on-one man outside. They got a couple big plays, but I feel like me, Talib and Roby, we were able to come back and make more plays to shut them down."
Having to hear that -- not thrown in his face, but certainly thrown in his ear -- was too much for Newton. And away he went, trailed, of course, by detractors.
Newton now says he thinks the situation has gotten "blown out of proportion. At the end of the day when you invest so much time, when you sacrifice so much and things don't go as planned, I think emotions take over. I think that's what happens."
He is absolutely correct and in that sense deserves some understanding here. Once upon a time, Tony Romo reacted to a playoff loss as if it kinda didn't matter; "If 
something in sports is the worst thing
 that ever happens to you,'' Romo said, "you've lived a pretty good life.'' Anybody who knows the Cowboys QB knows how desperately competitive he is ... but in that moment was trying to offer perspective and maybe grab a handful for himself. Now we have Cam Newton seemingly on the exact opposite end of the emotional teeter-totter, Romo appearing to care too little and Newton appearing to care too much ... when I promise you both QBs are pretty much on a level plane in this department.
So what is the proper way to handle devastation while the cameras are running? Few of us will ever have to decide for ourselves ... but we busy ourselves deciding for them. And yet, when Cam asked, "Who are you to say that your way is right?'' I have an answer. And when Cam said, 
"We've got all these people who are condemning and saying, 'Oh he should have done this, that and the third,' but what makes your way right?''
I have an answer.
And my answer doesn't come from being white or black or old or young or a Panthers fan or a Panthers hater or from perceiving myself as being "classy'' or "classless.''
It comes from me being a father of two young men, and me being able to observe Cam Newton (and Tony Romo and Peyton Manning and the lot of 'em) through that special prism.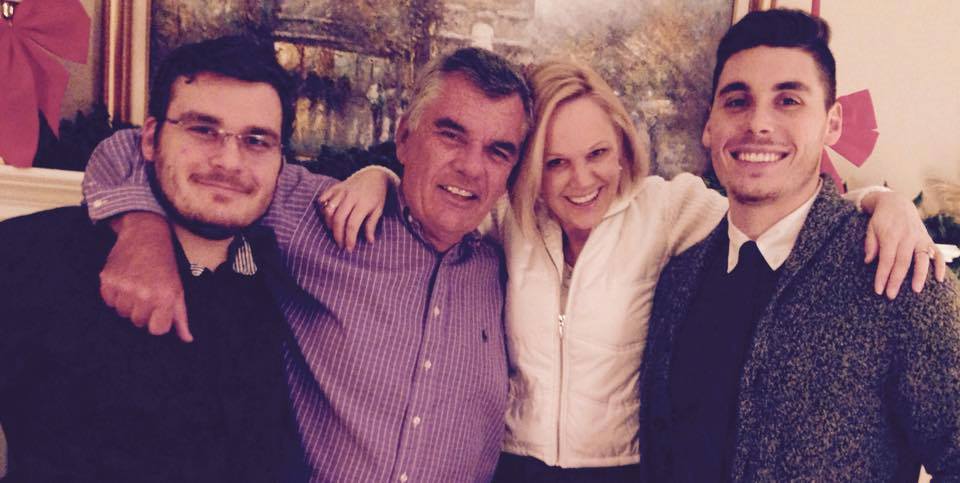 "What should a person do in that situation?'' 
"Whatever I hope my sons would do.''
COWBOYS NOTEBOOK
Lots of bogus information floating out there about the "Cowboys Big Board,'' especially as it relates to Florida State DB Jalen Ramsey. Get his profile - and the Premium scoop - here ... We've contructed "10 Steps To The Cowboys and Ezekiel Elliott'' here ... Once again, the national media writes that Dallas is in "Cap Hell.'' And once again, they are wrong. This time, they are off by, oh, only $48 million, as we explain here in this exclusive CowboysHQ breakdown.
THE FINAL WORD
"It's inspirational," Jerry Jones says of the Super Bowl atmosphere. "It makes you want to just empty your bucket to get in here and have this kind of experience.
"I scream in my pillow when I go home at night when we're here; I want to be here so bad. But it's filling my bucket up."
null