Much to the chagrin of Cowboys watchers who recognize that in just-football terms, the idea of waived Rams middle linebacker James Laurinaitis joining the Dallas Cowboys in free agency is a good one ... don't hold your breath.
Laurinaitis, a fine player but a cap casualty, is telling SiriusXM Radio that his agent Tom Condon has informed him that numerous teams have already called to express interest. But a Cowboys source tells me that Dallas is not among those callers.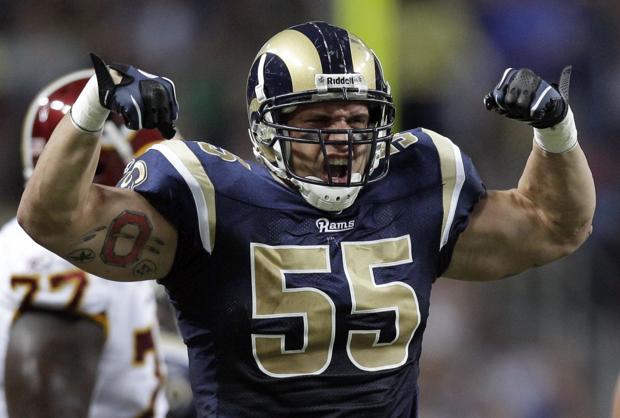 The reason? The Cowboys see the 29-year-old as an "aging'' player — and one they do not want to budget for at the middle-linebacker position.
Laurinaitis has been making about $6 million annually and will likely command that same sort of salary going forward as he picks a team that can "play for the Lombardi Trophy,'' he says. Dallas is presently unwilling to get in a bidding war there, even though he's a player who can make the sort of impact that Cowboys free agent Rolando McClain had made in the last two years when healthy.
Laurinaitis is a three-down linebacker who would be a good fit in Dallas' scheme, no doubt. But he's not the plan.
So what is?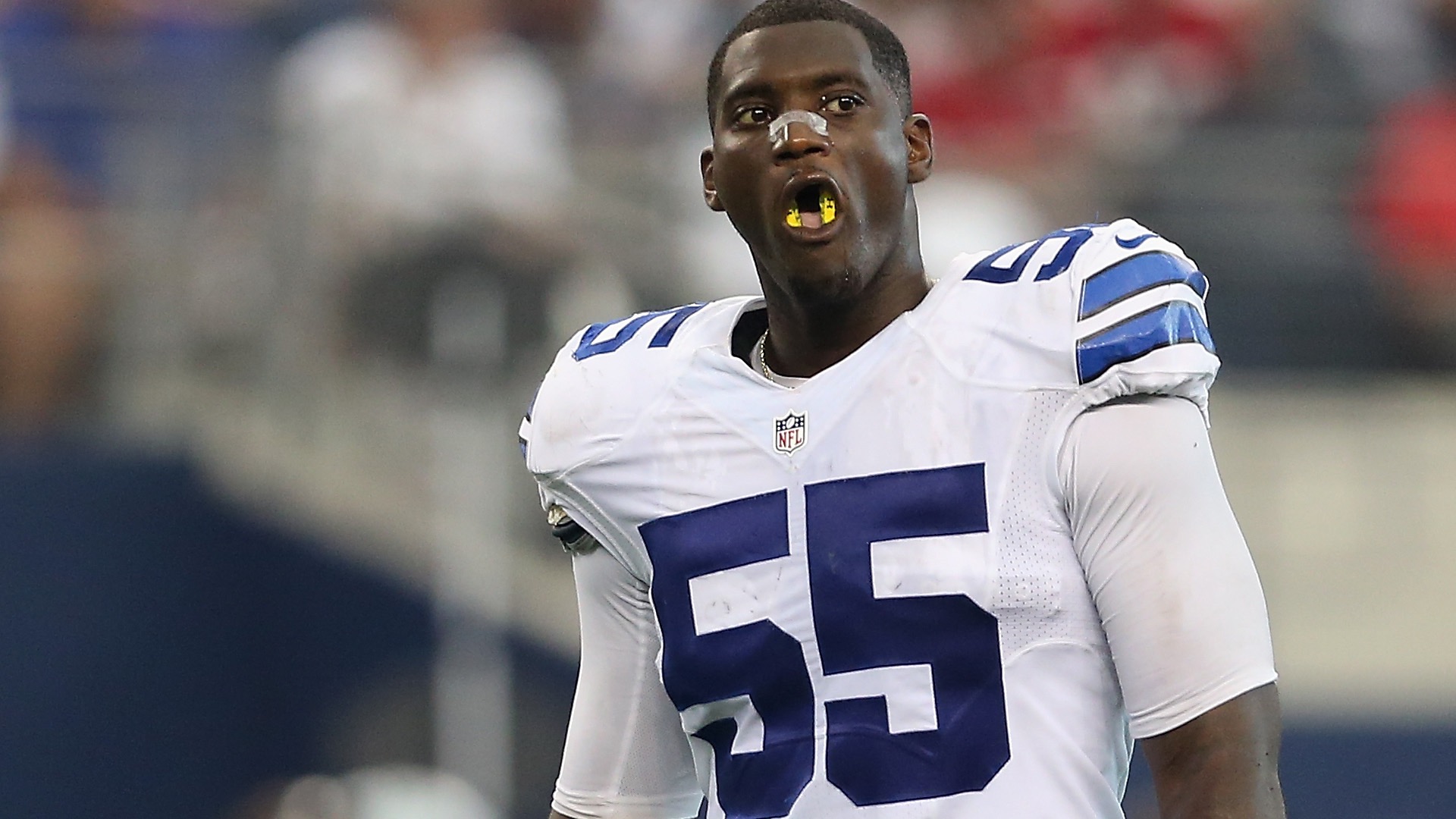 Let's start with the enigmatic McClain, with his baggage that includes being on the precipice of a lengthy suspension due to his inclusion in the NFL's substance-abuse program. Last year he played for near his vet's minimum at about $750,000. Some call this "no risk.'' I argue that McClain is so talented that once you give him the keys to the car, he'll own them ... but therefore you are beholden to him and his talent and his whims.
McClain was not the recipient of much support from the staff in the building last year because while he's often good on Sundays, he's even more often difficult on the other six days of the week.
Laurinaitis is the antithesis of that. But prepare for more of Ro, as COO Stephen Jones says the club will visit with McClain's agent this week. (A McClain contract proposal: Here's the CHQ "Advised Offer''  ... Or ...
What about Anthony Hitchens, and if you watch film of him you see that maybe we all regard him too lightly. He's got position flex at all three linebacker spots and that's great (the coaches love it) ... but in a sense maybe that gets in the way of him being thought of as a starter. He's not very long, but he's aggressive and sure and reliable. And reliability matters, which is why Ro is no sure thing, why Greg Hardy is not in the plans, why Randy Gregory is so bothersome.
There is another option here, and it's cheap and it's sound and it's actually two options.
Middle linebackers rarely go high in the draft, and when they do, they often bust. So maybe you want to take care to not overdraft UCLA's Myles Jack ... except, my goodness, there is simply too much atheticism there to assume he's going to be anything but a good pro worthy of No. 4. Similarly, Alabama's Reggie Ragland is made to play in the middle and isn't considered worthy of the top four spots. We've suggested in this week's CHQ Mock Draft a trade-down that net you Ragland later, and we've also discussed with former Cowboys player Marcus Spears (now an SEC analyst) the prospects of Ragland. Spears promises he'll be a star in the NFL, and will be that immediately.
This week's Scouting Combine will offer Ragland a chance to prove some of that.  Same thing with Jack, though he's  limited in the drills due to the rehab of his knee. NFL teams say they aren't worried there, and that's good enough for me on Jack.
Ragland, as you see in the video above (in which he mentions fellow 'Bama guy McClain as a big brother), wants to show some position flex, too. And Jack certainly has it. The Cowboys coaches like that.
In summary, the Cowboys seem unworried at the MIKE enough to not chase Laurinaitis while believing that more affordable options exist -- hopefully without unaffordable headaches.
null