TODAY ONLY on CowboysHQ.com we offer you eight months of Cowboys Premium for just $5.95 (click here!) ... What do you get over the course of just one day (let alone eight months, which takes us through our wall-to-wall coverage of the NFL Draft from inside Valley Ranch, OTAs with full access to workouts, training camp in Oxnard with me on hand every single day, and the preseason and the regular season with CHQ in attendance, too, as I've been in attendance at NFL practices and games for 32 years now?
What you see in that above video? That's me, in New York, having spoken to Dez Bryant and Jason Garrett and traveling with the team itself. That's what you get every minute, every day, every month ... for 62 cents a month!
Want more? Here's today's slate:
*12:01am: Cowboys Archives: Tons of Cowboys News And Views and Videos and Analysis in One Click!
*7:00am: Exclusive: Tony Romo Has Made His Collarbone Surgery Decision. We've got the Scoop.
*9:00am: Randy Gregory, Garrett Video and Cowboys 'Adventures In Babysitting' - Exclusive Insights into the Cowboys Flawed System
1150: am: Updated Scoop On The Cowboys, Rolando McClain, Mo Claiborne and James Laurinaitis
*2:30pm: We Were First On The Romo NFFC Story. Now We're First On Gronk and Goodell's Involvement
4:30pm: Now The NFL Itself Is Saying the Cowboys are In 'Cap Hell.' What The Hell is Going On Here?
*6pm: Straight Dope from our Staff stationed in Indy with the Cowboys at the Scouting Combine
*705pm: Why Are We Scared of the Safe Pick - Joey Bosa - At No. 4?
*10pm:Updated Exclusive On Why The Cowboys Tell Me They're 'Done' With Greg Hardy
That's one day. (And that's just what's scheduled. I guarantee there will be more.) You get eight months. That adds up to costing you one-billionth of a penny a day, or something like that! (Actually, I guess it's 62 cents a month. Crazy!) Please take advantage, support the site and the Cowboys and the deepest coverage available - plus get all the other Premium sites on the Scout Network — and c'mon in!
Let's do this. Your All-Access Pass to practices, your exclusive interviews with players, staffers and coaches, your understanding that CHQ.com's "75-Member Staff'' is on this 24/7, as I have been for 32 years ... and oh, along with Premium Cowboys, that same price gets you Premium access to all your other favorite teams via the Scout Network. You like the Mavs and the Cowboys? You get in free at DallasBasketball.com. You're a Longhorns guy? Chip Brown is the best in the country on your beat. We've got the same with Texas A&M and Alabama and Texas Tech and Oklahoma and, well, you name it. Same thing across the entire NFL and Major League Baseball, too.
(The 8-for-1 is for at-this-time-non-subscribers only. Previous subscribers can get re-involved. Existing subscribers can upgrade to the annual during the same time period and get 3 months free. That's for our flash sale day only, as you as an existing subscriber can call into the call center and re-up your annual early and get 3 free months!)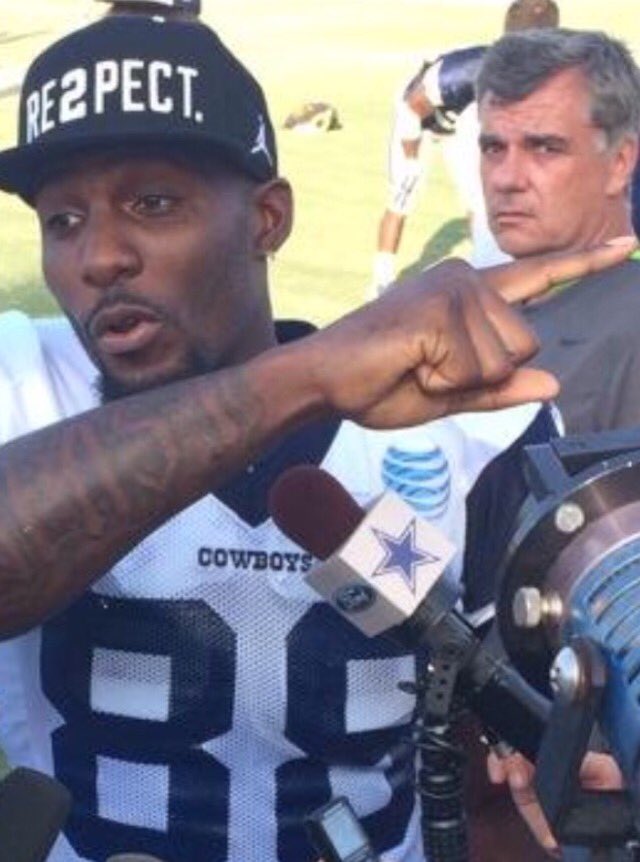 When you as a subscriber sign up: Just choose the monthly option, and when you are billed for the first month, I'll comp the following months! In total ... You get the Cowboys for FIVE BUCKS, 62 cents a month ... and then you get all the rest of it, too, free, for eight months. And all you do to get started for the best coverage of the Cowboys on the planet is click here!