Start with the latest misleading meme ...
https://twitter.com/NFL/status/702681965389025280
... and understand that's where most people stop.
The NFL's actual story doesn't read the same way the tweet reads. The tweet makes "the story'' the Cowboys, complete with a photo of Jerry Jones. The story is actually about the Bills' cap issues ... But does "Bills Cap Issues'' draw clicks?
The Cowboys prefer to operate near the cap limit on an annual basis. Meaning? They spend their money. This is a good thing ... and now, thanks to the change to the CBA in 2011, when they don't spend a few million in one year, it carries over to the next year's cap room.
Since last May, CowboysHQ has operated under the assumption the cap would be at least $153 million, up from $143 million in 2014. Since then, the league has agreed to the financial bonanza-inducing move of the St. Louis Rams to Los Angeles. We fully expect $153 million to now be the minimum level. 
Meanwhile, we've also written that Dallas ended the 2015 season with $3.57 mil left in cap space, so we've estimated that into our projections -- and into our questions to Dallas officials regarding their free-agency plans in 2016. Now it's official, as you can see from the chart: $3.57.1 million.
Now play with The "Top 51." That rule means that to start the league year, teams are only held responsible for the cap charges of the Top 51 expensive cap hits. Roster sizes are increased to 90 players, and the Cowboys currently have 61 players under contract for 2016.  In addition to the Top 51, players who were released from the team in 2015 (either offseason as "June 1st" or during the season) and had signing bonus money allocated to 2016 and beyond caps, have dead money. For Dallas, they enter the offseason with less than a million in dead money ($901,076).
That's less than a million dollars of dead money. And that's the exact opposite of "Cowboys Cap Hell,'' too.
So with an expected cap of $153 million, $145 million committed to 2016 and the rolling over of $3.571 million, Dallas sits at about $12 million under the cap.
No "Cowboys Cap Hell'' there, either.
Cowboys COO Stephen Jones is now on record as suggesting the Cowboys might not be big bidders in free agency. 
"I'm not a big fan of free agency, I'll be the first to admit it," Stephen said this week at the Combine. "Unfortunately, good players get paid like they're great players. Average players get paid like they're good players. It's a domino effect. So, it's not a great way to put your team together. But I think sometimes there's necessities that you need to jump out and do some things. Hopefully you're not shopping, not really having to have something, that you're overpaying a good player like he's a great player. We've done it before. It doesn't mean you won't ever do it again. But you try not to. Obviously, you'd like to build your team through the draft. And hopefully you drafted well and you're able to keep those types of players and you're not out there in free agency."
That's not a definitive "no'' on spending. It's actually a logical approach. And it might very well mean that the sort of talent that I'd love to see in a Dallas uniform -- Miami's Olivier Vernon as a pass-rusher, Kansas City's Eric Berry at safety and Dolphins running back Lamar Miller -- will prove to be too pricy. (See our NFL Free-Agency Database here.)
But according to our calculations, and with some double-checking inside Valley Ranch, there is the potential to make those sort of moves because Dallas could actually add up to $35.8 million in room.
Here's our list (via KD Drummond's work) of players who may fall into either of these categories, and what Dallas stands to save if the "adjustment type'' is followed.
| Player | 2016 Cap Hit | 2016 Base Salary | Adjustment Type | Sgstd New '16 Base | Cap Savings |
| --- | --- | --- | --- | --- | --- |
| Brandon Carr | $13,817,000 | $9,100,000 | June 1st Release | $0 | $9,100,000 |
| Jason Witten | $8,612,000 | $6,500,000 | Restructure | $1,000,000 | $3,666,667 |
| Dez Bryant | $13,000,000 | $9,000,000 | Restructure | $760,000 | $6,592,000 |
| Tyron Smith | $14,000,000 | $10,000,000 | Restructure | $760,000 | $7,392,000 |
| Barry Church | $4,750,000 | $4,250,000 | Release | $0 | $4,250,000 |
| Tyrone Crawford | $8,750,000 | $6,750,000 | Restructure | $760,000 | $4,792,000 |
|   |   |   |   | TOTAL | $35,792,667.00 |
If Dallas did all those things (and notice, another Tony Romo kick of the can is wisely not included), the Cowboys would have the $12 mil plus that $36 mil and by the time we get hard numbers on the cap in March there will be ways to make $50 mil worth of room.
Bryant's deal is built-in with the trigger, but I'm told Dallas doesn't wish to use it. The Cowboys might restructure Carr rather than release him. The Witten idea might be unneeded. And Church is liked here by coaches.
But the Cowboys have needs that can be solved via free agency. And they have 16 of their own free agents, with a desire to bring back Rolando McClain and Mo Claiborne (as starters) and a hope that James Hanna, Lance Dunbar and Kyle Wilber can be retained as affordable role players. Won't even those guys eat up too much of the existing $12 mil of space?
Look at two key suggestions: The reduction of the base salary of Tyron Smith to his vet's minumum of $760,000 ... and the reduction of the base salary of Tyrone Crawford to his vet's minumum of $760,000.
Neither player "loses'' money here, remember. Salary is simply shifted from one pocket to another, a bookeeping trick that in the case of those two players, creates no future cap pain because of the quality, youth and contract length involving the players.
Cowboys sources tell me this is exactly the plan to make any needed room: The Tyron/Tyrone Plan, two easy flips of the switch that net Dallas additional cap room of $12 million ... totalling $24 million of room for shopping. That's not "Cap Hell''; if the money is spent wisely, it's heavenly.
WANT MORE OF THE BEST IN COWBOYS COVERAGE? YOU GOT IT! You pay five bucks. For one month. And you get eight months. That adds up to costing you one-billionth of a penny a day, or something like that! (Actually, I guess it's 62 cents a month. Crazy!) Please take advantage, support the site and the Cowboys and the deepest coverage available - plus get all the other Premium sites on the Scout Network — and c'mon in! Click here to be a Cowboys Premium Fan!
Let's do this. Your All-Access Pass to practices, your exclusive interviews with players, staffers and coaches, your understanding that CHQ.com's "75-Member Staff'' is on this 24/7, as I have been for 32 years ... and oh, along with Premium Cowboys, that same price gets you Premium access to all your other favorite teams via the Scout Network. You like the Mavs and the Cowboys? You get in free at DallasBasketball.com. You're a Longhorns guy? Chip Brown is the best in the country on your beat. We've got the same with Texas A&M and Alabama and Texas Tech and Oklahoma and, well, you name it. Same thing across the entire NFL and Major League Baseball, too.
(The 8-for-1 is for at-this-time-non-subscribers only. Previous subscribers can get re-involved. Existing subscribers can upgrade to the annual during the same time period and get 3 months free. That's for our flash sale day only, as you as an existing subscriber can call into the call center and re-up your annual early and get 3 free months!)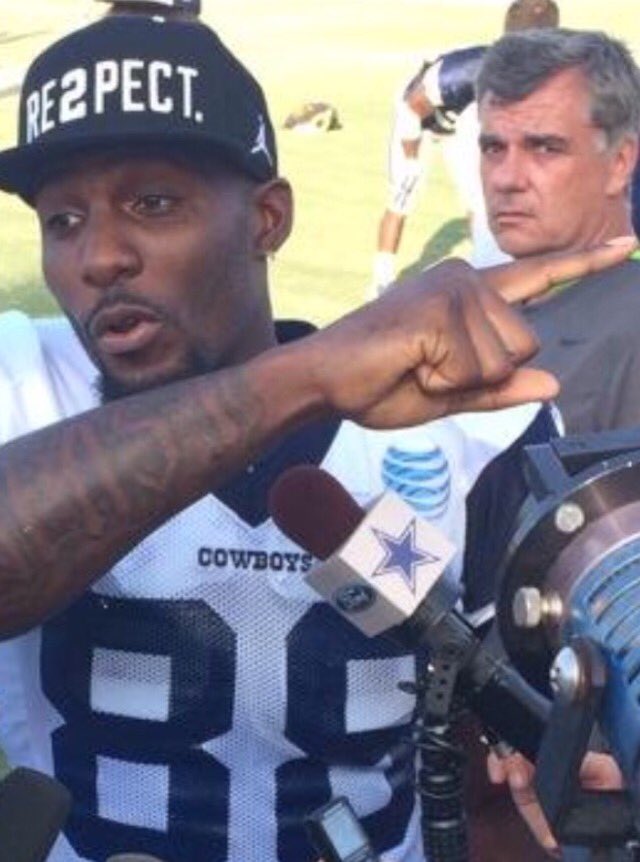 When you as a subscriber sign up: Just choose the monthly option, and when you are billed for the first month, I'll comp the following months! In total ... You get the Cowboys for FIVE BUCKS, 62 cents a month ... and then you get all the rest of it, too, free, for eight months. And all you do to get started for the best coverage of the Cowboys on the planet is click here!