Each team at the Scouting Combine is allowed 60 visits. Some "formal.'' Some "informal.'' Between @FishSports at Valley Ranch and @DraftCampbell at the Combine, we've pinpointed some of the defensive guys. There seems to be an emphasis on cornerbacks and pass-rushers. Here are six that matter: 
DE Joey Bosa, Ohio State (Formal Visit)
No need for equivocation — most everyone sees Bosa as the top-ranked defensive player in this draft, and that's a big reason why the Dallas Cowboys, along with just about everyone else at the combine, visited with Bosa. He cuts a tremendous figure at 6-foot-6, 275 pounds, giving him the height to bat down passes and the length that could make one-on-one matchups difficult for offensive tackles. He had five sacks a year ago, but had a much better year in 2014 and some have compared him to J.J. Watt. Now, hang on. That's a bit much. But Bosa certainly projects as an impact defensive end, and the Cowboys need that. Greg Hardy is out the door. Jeremy Mincey could be too. Plus, Randy Gregory will miss the first four games of the season due to a suspension. While anointing a quarterback of the future may be important in the long term, identifying a defensive end that can help the Cowboys improve on their 11 sacks last season is important in the short term. Bosa may not get to the Cowboys in this draft. But if he does, and a quarterback like Carson Wentz is still on the board, the Cowboys have a tough call. If Bosa is the top player on the Cowboys' board, then, by their own "best available player" philosophy, he's the pick.
DT Robert Nkemdiche, Ole Miss (Formal Visit)
OK, so let's talk off-the-field first. Nkemdiche took some time pre-combine to address being charged for marijuana possession and falling out of a hotel room before the Sugar Bowl, acts that led to him being suspended for the game. His explanation wasn't exactly stellar. He said he ended up with the marijuana charge because others in the hotel room "wouldn't take the fall." He claimed teammate Laremy Tunsil was also in the room. Plus, he told reporters that he took plays off last season. All of that has some within the league believing that Nkemdiche — a sure-fire Top 10 pick as recently as four months ago — could fall out of the first round completely. The Cowboys dealt with that sort of player last year in Randy Gregory, and they may not want to go down that path again. The talent is undeniable, though. At 6-foot-4, 285 pounds, he can fit inside or outside in a 4-3 scheme. The key to whether to pick him or not is whether there's a comfort level that his troubles at the Sugar Bowl are an aberration and not a trend. It will take a lot for Nkemdiche to reclaim the value that made him a potential Top 10 pick, so if the Cowboys are interested, it's either a trade-down scenario or a wait-and-see to determine if he falls into the second round.
Glenn Andrews-USA TODAY Sports
DE Noah Spence, Eastern Kentucky (informal visit)
Here is another defensive end with off-field issues to sift through. The former Ohio State defensive end had two failed drug tests and an arrest for public intoxication before the Buckeyes dismissed him from the program after the 2014 season. Spence then moved to Eastern Kentucky for 2015 and proved to be one of the best pass rushers in FCS. But, unlike Nkemdiche, Spence handled the questions about his past — and there were plenty at the combine — by owning it. He told reporters that he knew the questions were coming and that he was there to tell the truth. Plus, he told reporters that he has a record of weekly negative drug tests at EKU and post-college to bolster his case. What he might not be able to escape is the perception that the combine did not go as well on the field as it did off. His 40 time of 4.8 was not among the best at the combine, but measureables don't tell the whole story for any player. The Cowboys, like any other NFL team, has to be convinced Spence is worth the risk. As it stands right now, Spence is a trade-down player. He's not at the point where taking him at No. 4 overall makes sense. But if the Cowboys trade back to the mid-first round, he would come into play for Dallas.
DT Andrew Billings, Baylor (formal visit)
I like this guy. I really do. I caught him a couple of times at Baylor last season and the thing that really sticks out at me is his quickness at 310 pounds. He has an above-average first step, and scouts agree. So does Dana Holgorsen, who told reporters in October, after Baylor soundly beat West Virginia, that Billings was "the best player he had ever faced." That was pre-Trevone Boykin, by the way. Baylor was able to use Billings as both a run stopper and a pass rusher, despite his size. Scouts are probably going to look at him more as a 3-4 nose tackle, but I think he has the ability to play as a 4-3 tackle. Specifically in the Cowboys' system I think he would make a great one-technique pairing with Tyrone Crawford, who plays the three-technique. Billings' ability to play both ways means he won't have to come off the field as often on obvious passing downs and gives the Cowboys further flexibility as he has the talent to slide over and spell Crawford. He will go in the first round, but he might be a tad risky at No. 4. Again, he feels like a trade-down option, especially if the Cowboys move back into the middle of the first round.
In a dream scenario, 1-tech is so undervalued that he slips toward 34. But I doubt it.
DE DeForest Buckner, Oregon (formal visit)
Buckner has been the best pass rusher in the Pac-12 the past two years. He was the conference's defensive player of the year in 2015, one year after leading the Pac-12 in sacks. He's also a senior, which means he's more physically mature than some of the other top defenders in this draft. At 6-foot-7, 291 pounds, he's not going to get pushed around and he's going to bat down his share of passes. Forget the 5.05 40 time at the combine — he won't be trailing down many ball carriers that get past the line of scrimmage. Pay attention to the quickness around the edge and the way he can push the pocket. That's why the Cowboys met with him in Indianapolis. As we pointed out earlier with Bosa, the Cowboys could see a serious makeover in their front four. To me, Buckner fits in as a left end, which would allow Demarcus Lawrence to move exclusively to the right side. Right now most scouts agree that Buckner is a Top 10 player. He's in the conversation for the No. 4 pick, but what sets him apart from Joey Bosa at this point? I don't think that's clear, but that what the next two months of evaluation are for.
DB Jalen Ramsey, Florida State (formal visit)
There were premature reports of Ramsey sitting "atop the Cowboys draft board'' -- premature because the reports came in advance of Dallas having even built its board. But now? It's getting to be that time, CHQ hears that Dallas thinks of him as a cornerback, but to me, just like Byron Jones, his ability to play corner and safety makes him all the more valuable.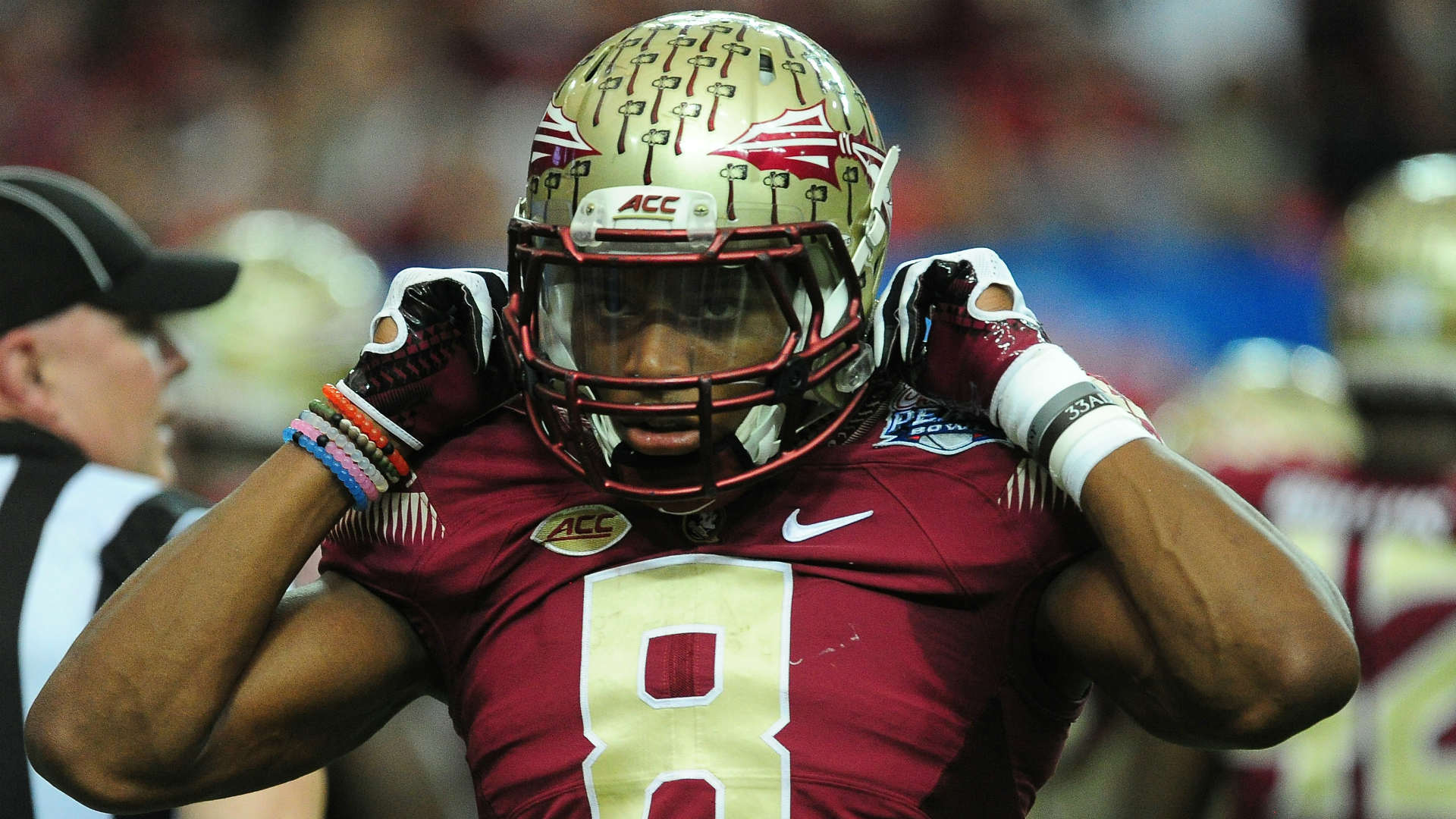 Our story on Ramsey and the Board - along with his profile - is above in that link. And my story on the handful of offensive combine Cowboys interviews that matter is coming Monday.
null