The Dallas Cowboys' offseason is underway … only they're not "off,'' they're on. 
That includes QB Tony Romo, who says he is participating "fully'' in Monday's start of Phase 1 of the NFL spring, two weeks of strength-and-conditioning activities … and it includes the continued pursuit of QB help behind him.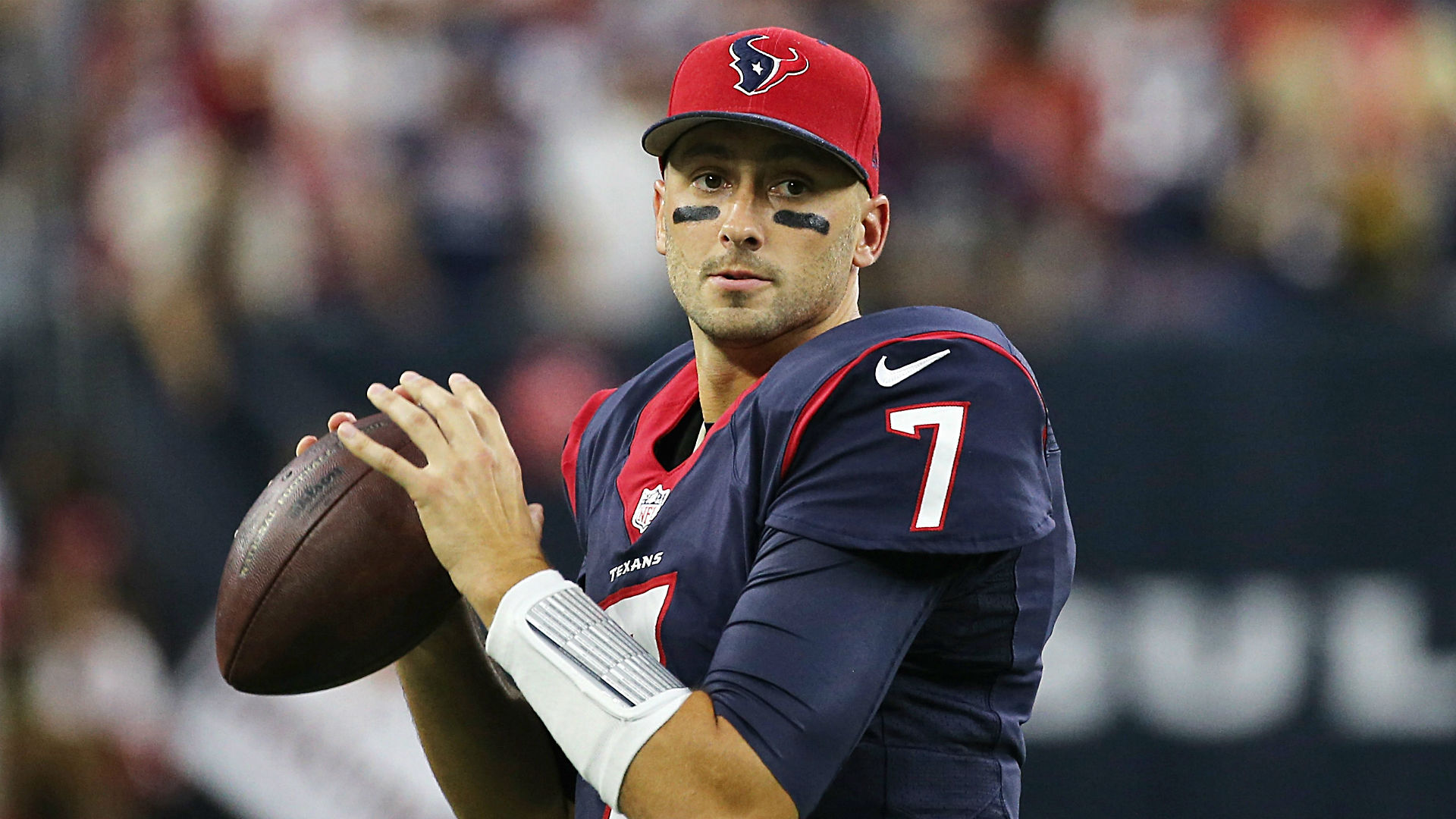 This is where the name Brian Hoyer pops up, as he's been released by the Texans — who have signed ex-Dallas backup Brandon Weeden as a backup there to work behind $72-million man Brock Osweiler.
It's Musical Chairs, or Deckchair Arranging On The Titanic, if you believe that Weeden isn't better than Hoyer and Hoyer isn't better than Weeden and Matt Cassel may or may not be better than both of them.
Or, in the case of the Dallas offensive coordinator, that Kellen Moore is as good at "bus driving'' as any of them.
That's Reason 1 for Dallas not bothering with Hoyer: Scott Linehan believes in Moore as QB2. (Moore and Jameill Showers are on the Dallas roster behind Romo presently.)
Reason 2: The Cowboys don't want to overspend for mediocrity at the spot. They were interested in Matt Moore before he went back to Miami, but otherwise haven't been in on the bidding for other backup QBs commanding big money.
Reason 3: Hoyer is wise to keep milking the possibility that he moves somewhere where he can contend for a starting job. (Like Robert Griffin III before him, rumored outside of Valley Ranch to have a Cowboys connection but never a reality inside the building.) The Jets are among the teams in play here, as Hoyer can argue that his 2015 season -- Hoyer completed 60.7 percent of his passes for 2,606 yards 19 touchdowns and 7 interceptions - is starting-caliber.
Reason 4: Draft, Draft, Draft. While the veteran players are on the field at Valley Ranch (with Phase 2 coming up with coaches involved and then Phase 3 OTAs starting on May 24), those coaches presently are inside working alongside the scouting department and the executive wing working to put draft-day values on Goff, Lynch, Wentz, Cook, Hackenberg, Prescott, Brissett, Adams, Hogan, Sudfeld, Allen … am I leaving anybody out?
https://twitter.com/RapSheet/status/722132084991606784
OK, him, too.
It's not at all a safe prediction that all of those guys will be better than Hoyer. But it's a safe prediction that on the weekend of April 28, Dallas will draft a QB … and that if the Cowboys are right and are lucky, that he gets a shot to develop as a Romo reserve.