Dak Visits Cowboys; Is It Worth Drafting A Mid-Round QB?
With the ongoing debates on whether the Cowboys should draft a mid-round developmental quarterback or bite the bullet and grab a top quarterback prospect in Round 1, we've decided to break down history over a 10-year span to see if it's even worth using a draft pick on a mid-round quarterback.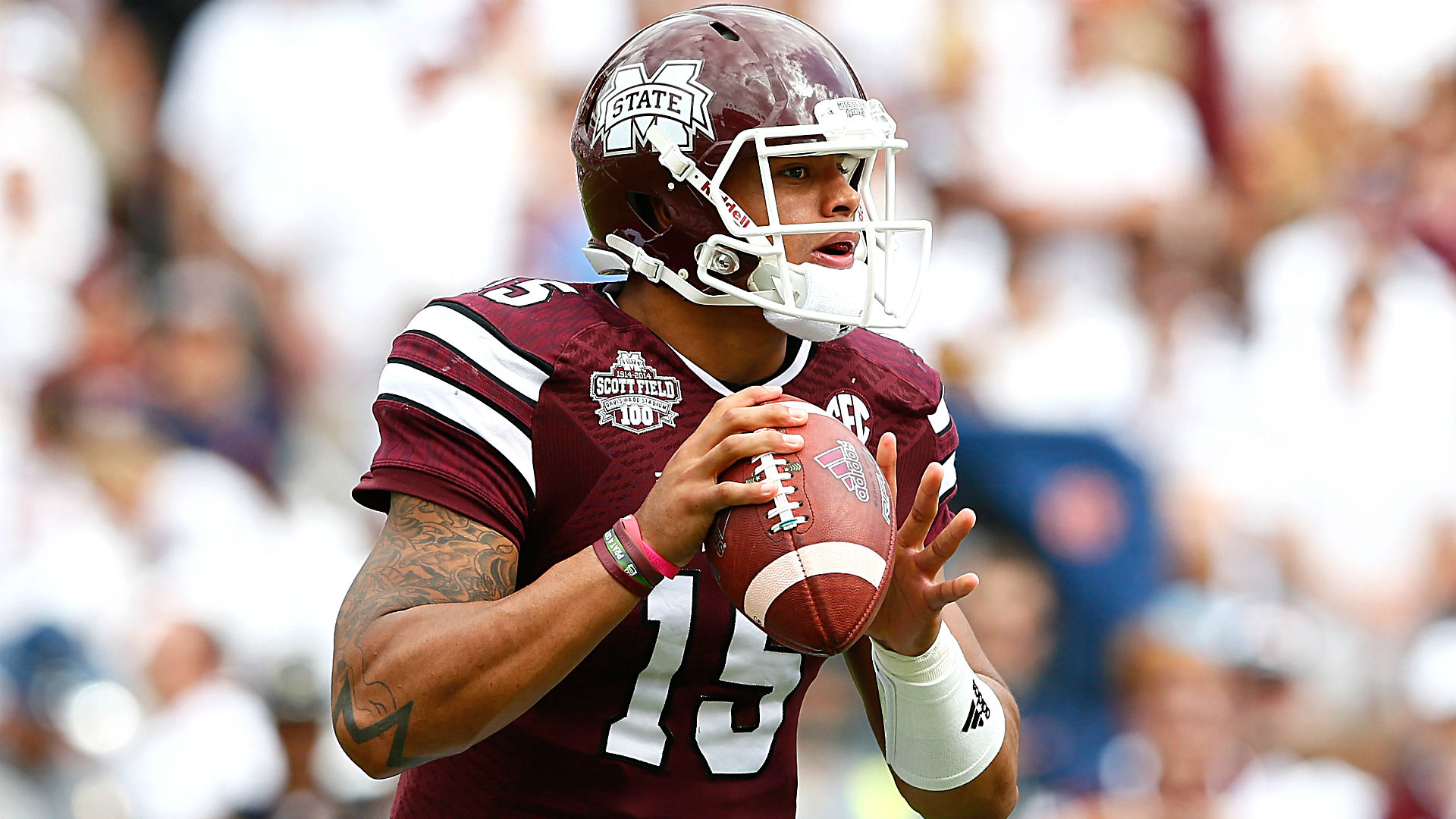 If you're looking at the list of names that have completed pre-draft visits to try and get an idea of which route the Cowboys front office decides to take in this situation, don't hold your breath. CHQ has confirmed that Mississippi State quarterback Dak Prescott will be in Valley Ranch for a visit today, which makes Prescott the seventh quarterback to make a pre-draft visit, joining Brissett, Cook, Goff, Hackenberg, Lynch and Wentz.
Of the seven quarterbacks to make a pre-draft visit to Valley Ranch, at least three of the seven are expected to be gone in the first round. The other four could land anywhere between Round 2 and 4. One of the only reasons why the Cowboys couldn't "win now" last season is because they did not have a serviceable backup quarterback on the roster. How do you prevent this from happening again?
As COO Stephen Jones said on G-Bag Nation on 105.3 The Fan on Tuesday: "We continue to think about our backup quarterback position behind Tony (Romo) based on the obvious which is what happened to us last year when, for whatever the reason, he's not able to stay healthy. Then, we have a better solution than what happened to us last year.''
As Dallas looks under every rock here, Cowboys fans should click on:
*Our CHQ scoop on the four reasons the answer isn't going to be Brian Hoyer.
*The inside-Valley-Ranch view on Myles Jack - and how it narrows the focus at No. 4.
*Our terrific CowboysCast podcast, which you can see and hear above - 'A Look Behind The Draft-Room Curtain.'
*The rest of the 30-Visitors List - and why Ezekiel Elliott jumps out.
Now, can a QB "jump out,'' too?
Let's take a look at the quarterbacks drafted over the 2000-2010 year span, allowing a few years for talent to be graded fairly. What does drafting a "franchise quarterback" even mean, aside from salary purposes? There's no clear distinction, as even mediocre or undrafted free-agent quarterbacks have a chance at setting franchise records.
Throughout the 11 NFL Drafts between 2000-2010, 139 quarterbacks were drafted. Of these, 28 were selected within the first round, 12 in the second round, 14 in the third round, and 85 within rounds four to seven. Within this time, arguably 13 quarterbacks filled the "franchise" quarterback status: Brady, Romo, Roethlisberger, Rivers, Manning, Rodgers, Stafford, Ryan, Flacco, Cutler, Palmer, Vick, and Brees.
Now, how many of these "franchise" quarterbacks came after the first round within these eleven drafts? Only four. Your chance of finding a "franchise" quarterback after round one? Less than four percent. Sure, statistics aren't always significant, as there really isn't a higher success rate of "franchise" quarterbacks drafted in the top 10 compared to the first overall pick. Within these selected drafts, there was only a 50-percent hit rate on quarterbacks taken No. 1 overall, and those were Matt Stafford, Carson Palmer, Eli Manning, and Michael Vick.
It's proven for teams to be more patient with a first-round quarterback selection than any other round, but that doesn't always classify as being deserving of a first-round pick. Trading up high into the first round to grab a quarterback could deplete a team of backend talent, and with only a 50-percent chance of hitting the jackpot on that pick, is one of the riskiest moves to take.
The likelihood of finding a serviceable quarterback outside of Round 1 isn't promising (see Stephen McGee for example), but then again drafting a quarterback in the first round has its risks, too. However, more than half of the active starting quarterbacks in the NFL were drafted in the first round with intentions of being the future of the franchise (in this 2016 Draft, you're looking at Goff, Wentz, or Lynch).
Unfortunately, 'diamond in the rubble' quarterbacks such as Tom Brady and Tony Romo don't come around often. But could the Cowboys find their Russell Wilson, Nick Foles, or Kirk Cousins in draft prospects such as Prescott, Hackenberg, or Cook? That'd be a "win" for the Cowboys, for now, to backup Romo while his window closes.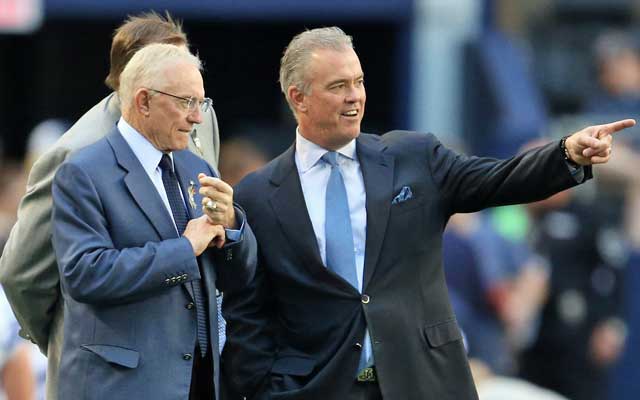 "We're obviously doing a lot of diligence in terms of quarterbacks in the draft,'' Stephen says. "But other than first round, we do some quarterbacks that we do like and think that could develop into something that ultimately could be better than how we played last year. Those are all things that we will take into account as we move into the draft."
It's a risk that has to be taken ... but when?