The breaking news, first reported by Chat Sports on Wednesday, has Demarcus Lawrence facing a four-game suspension for violating the NFL drug policy. Assuming that's the answer -- and follow-up media reports and what Fish on 105.3 The Fan calls "non-denial denials'' from inside Valley Ranch suggest it is -- what we are now left with are ... questions.
For instance:
*Lawrence will certainly appeal the ruling. But when did he fail the test? When will the appeal be? And what is the likelihood that the NFL "got this wrong'' and will therefore reverse the suspension?
*Do Cowboys fans have justification in wondering about the famous "Right Kind of Guy'' culture at Valley Ranch?
*Do we really want to blame all of this on Greg Hardy? There goes Randy Gregory for four games and here goes Tank for four games and here's Fish reporting on no Greg Hardy because of "The Uptown Flu'' (guess the worst there, if you wish) ... and isn't there some personal responsibility here?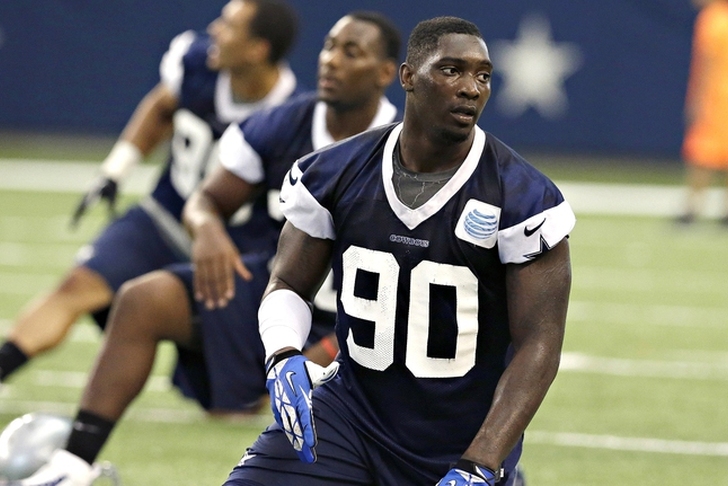 *Remember when Jeremy Mincey questioned Cowboys management's desires for D-line leadership? Is anybody listening?
*How about if Dallas just drafts Joey Bosa? Cool, but doesn't he have his own substance red flags? And doesn't Noah Spence? And doesn't Robert Nkemdiche? Maybe a vet like Jason Jones (or Mincey) can help, because even if the Cowboys do draft a D-lineman high, the 15-year numbers on rookie pass-rushers is that they get you an average of three sacks in their rookie seasons.
*Did Dallas roll into free agency knowing this would be an issue and find as a sole solution the signing of Benson Mayowa? Is that sane?
The answers here are not easy. The questions here are plentiful.