Today marks the final show in our special pre NFL Draft Week series. Jeff Cavanaugh from 105.3 The Fan in Dallas shares his scouting reports on some of the guys the Cowboys brought in for local and national visits ...
Meanwhile ...
*Fish's exclusive breakdown the Cowboys plan for today, which includes the settled debate regarding Ramsey vs. Zeke and an examination of a move back up into the late first round. (Don't have Premium Cowboys? For the next few hours, we offer four months for the price of one - that's $5 for the best Cowboys coverage in the land. Do it!
*Matthew Postins has his final Mock Draft, where thinks get wild and wacky at picks 3 and 5 ... a Cowboys sandwich.
*The 7 Habitual Hints Of The Draft-Day Cowboys' tells you what to look for in every round.
*And follow our guys on Twitter -- Bobby Belt, Mike Fisher, Matthew Postins, Mark Lane, Jordan Ross, Matt Galatzan, Cami Griffin and Jeff Cavanaugh -- for all the news and views as they happen. (Or before they happen!)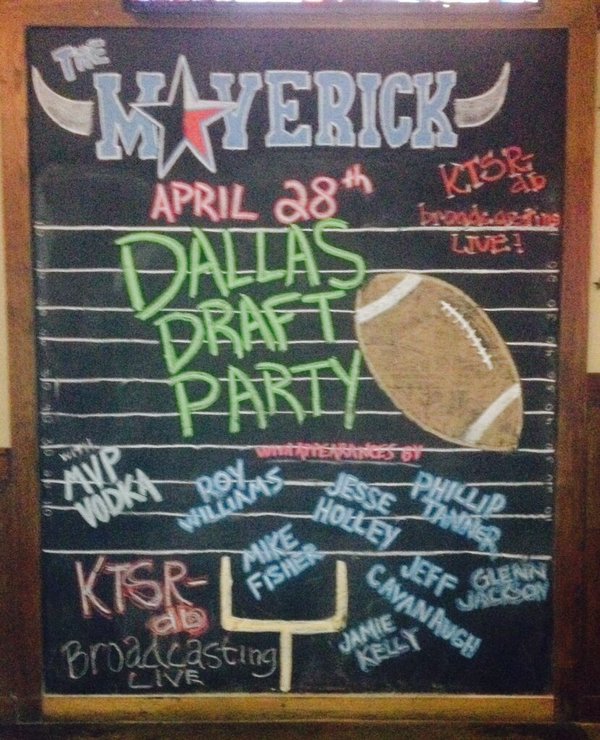 Oh, and we'll see you at the DALLAS DRAFT PARTY tonight at The Maverick Bar in Carrollton, the get-together featuring ex-Cowboys receiver Roy Williams and Jesse Holley, ex-Cowboys running back Phillip Tanner plus Fish, Cavanaugh and Bryan Broaddus. Join us!
We at CowboysHQ.com are excited to announce our partnership with Cowboys Sports Radio, which is a podcast and radio app with the best podcasts about the Cowboys. Today they're launching their free iOS and Android apps:

And listen to all our recent CowboysCasts, which include me (Cami Griffin), Cowboys WR Brice Butler, CBS Sports and NFLDraftScout Senior Draft Analyst Dane Brugler, CowboysHQ's Mike Fisher, Jeff Cavanaugh, Dan Hatman (Dan and Utah star RB Devontae Booker in this podcast), Cowboys defensive lineman Jack Crawford and more -- by clicking here on this week's CowboysCast! ... and every week's CowboysCast!