The Dallas Cowboys are working in the backyard at Valley Ranch and we do the same every week on CowboysCast. As Dallas deals with some issues of the day ...
*Fish quoting coach Jason Garrett as saying Tony Romo's health is allowing him to do "everything, really.''
*Matthew Postins' terrific draftee-by-draftee film study. (Click here to find them all.)
*Dez Bryant talking exclusively to CHQ about himself -- and about Ezekiel Elliott. (Premium goodness here.)
*Five UDFAs we think might make the Cowboys roster. ... and the Top 10 Quotes from rookie minicamp.
... we dive deep into all of it!
On this week's edition of CowboysCast, CHQ's very own Mike Fisher joins host Bobby Belt to share how Gregory's appearance played with the front office.
"The organization was pleasantly surprised (Gregory) showed up," Fish says. "And he wasn't there to golf or anything, he was just there to shake hands. In terms of searching under every rock for some show of devotion to the cause, maturity, whatever; I guess he showed that."
While Gregory's resurfacing presents a glimmer of encouragement for Cowboys fans and personnel alike, Fish still sums up Gregory's status as, "cross your fingers, roll your eyes, and hope for the best."
Also on this week's show, for over a year now Cowboys fans have heard about Tony Romo's National Fantasy Football Convention, but what is the event all about?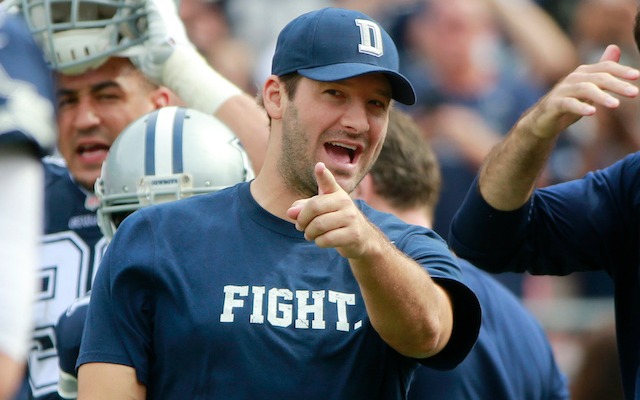 Andy Alberth, co-founder and executive director of the NFFC, joins Bobby this week to share some of the exciting details about this summer's convention.
And now that the Cowboys' seem to be finished with their offseason transactions, is there hope for a run at the Super Bowl? Playing the role of pessimist this week, Bobby paints a sobering view of what the lack of a consistent pass rush could mean for the Cowboys in 2016.
It's all here and more in this week's CowboysCast!
 We at CowboysHQ.com are excited to announce our partnership with Cowboys Sports Radio, which is a podcast and radio app with the best podcasts about the Cowboys. Today they're launching their free iOS and Android apps:

And listen to all our recent CowboysCasts, which include Cowboys WR Brice Butler, CBS Sports and NFLDraftScout Senior Draft Analyst Dane Brugler, CowboysHQ's Mike Fisher, Jeff Cavanaugh, Cowboys defensive lineman Jack Crawford and more -- by clicking here on this week's CowboysCast! ... and every week's CowboysCast!
null