All the free agents are gone, the draft is over, and training camp is still months away; what Cowboys conversation possibly remains?
Well if you're a fan of America's Team – and I kind of suspect that you might be – then you know the Cowboys are a 24/7/365 type of team. This week is no different. 
We do have contractual news, starting with Ezekiel Elliott signing for his fully-guaranteed deal (details here) and now second-rounder Jaylon Smith is signed, too.
CowboysHQ's Mike Fisher joins CowboysCast host Bobby Belt this week to discuss some of the "bubble" veterans and whether they'll have a spot on the team come September 11th. Fish shares his thoughts on Darren McFadden, Barry Church, and Devin Street.
Plus, there are a number of fans clamoring for a veteran backup behind Tony Romo, while others would prefer to see the Cowboys roll with Kellen Moore and Dak Prescott. Jon Machota from the Dallas Morning News weighs in on the QB situation and what fans should expect in 2016.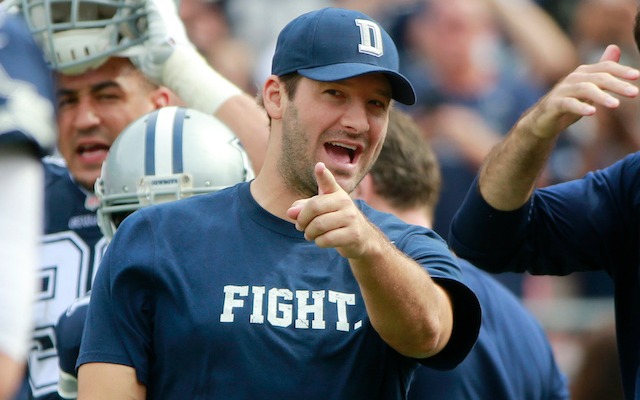 And if quarterback talk and veterans on the hot seat aren't enough for you, CHQ's Cami Griffin is here to tell us what the Cowboys need to do in order to succeed this upcoming season.
It's all here and more on this week's CowboysCast!
 We at CowboysHQ.com are excited to announce our partnership with Cowboys Sports Radio, which is a podcast and radio app with the best podcasts about the Cowboys. Today they're launching their free iOS and Android apps:

And listen to all our recent CowboysCasts, which include Cowboys WR Brice Butler, CBS Sports and NFLDraftScout Senior Draft Analyst Dane Brugler, Jeff Cavanaugh, Cowboys defensive lineman Jack Crawford and more -- by clicking here on this week's CowboysCast! ... and every week's CowboysCast!