The Cowboys reassemble today with some clearance and some clarification at defensive end.
No, we don't have clearance or clarification on the impending suspensions and eventual availability of DeMarcus Lawrence and Randy Gregory. But as the Cowboys begin today on a second set of OTAs at Valley Ranch, we know a little bit more on who will be there … and who won't.
Sources tell CHQ that defensive lineman Jack Crawford, the pride of Great Britain, has received his work visa and is in DFW. The paperwork wasn't done in time for Crawford to appear at last week's OTAs, but he's good to go now.
Meanwhile COO Stephen Jones is making it pretty clear that Dallas prefers to see the need at end for a team that last year amassed only 31 sacks as one that can be solved by youth.
"We all know,'' Jones said, "this is a young man's game."
The answer was a response to a specific question about Dwight Freeney, 36, a seven-time Pro Bowler in Indianapolis who last year in Arizona had eight sacks in 11 games.
Jones said Dallas will "keep an eye on" outside options but added, "I don't think right now we're ready to make a move on any type of veteran that's available."
That specific concept can change, and maybe it should, eventually, given that Freeney has more skins on the wall than all the other Cowboys pass-rushers combined. But the overall philosophy is correct. 
There is not at this early stage any reason to move away from Benson Mayowa, David Irving, Ryan Russell, rookie Charles Tapper and a player like Crawford, who can help at a variety of positions along the line. Dallas has the same philosophy, by the way, at positions like quarterback and wide receiver, where they are not scrambling for veteran help … but where more knowledge about the present talent in, say, August, could cause some scrambling.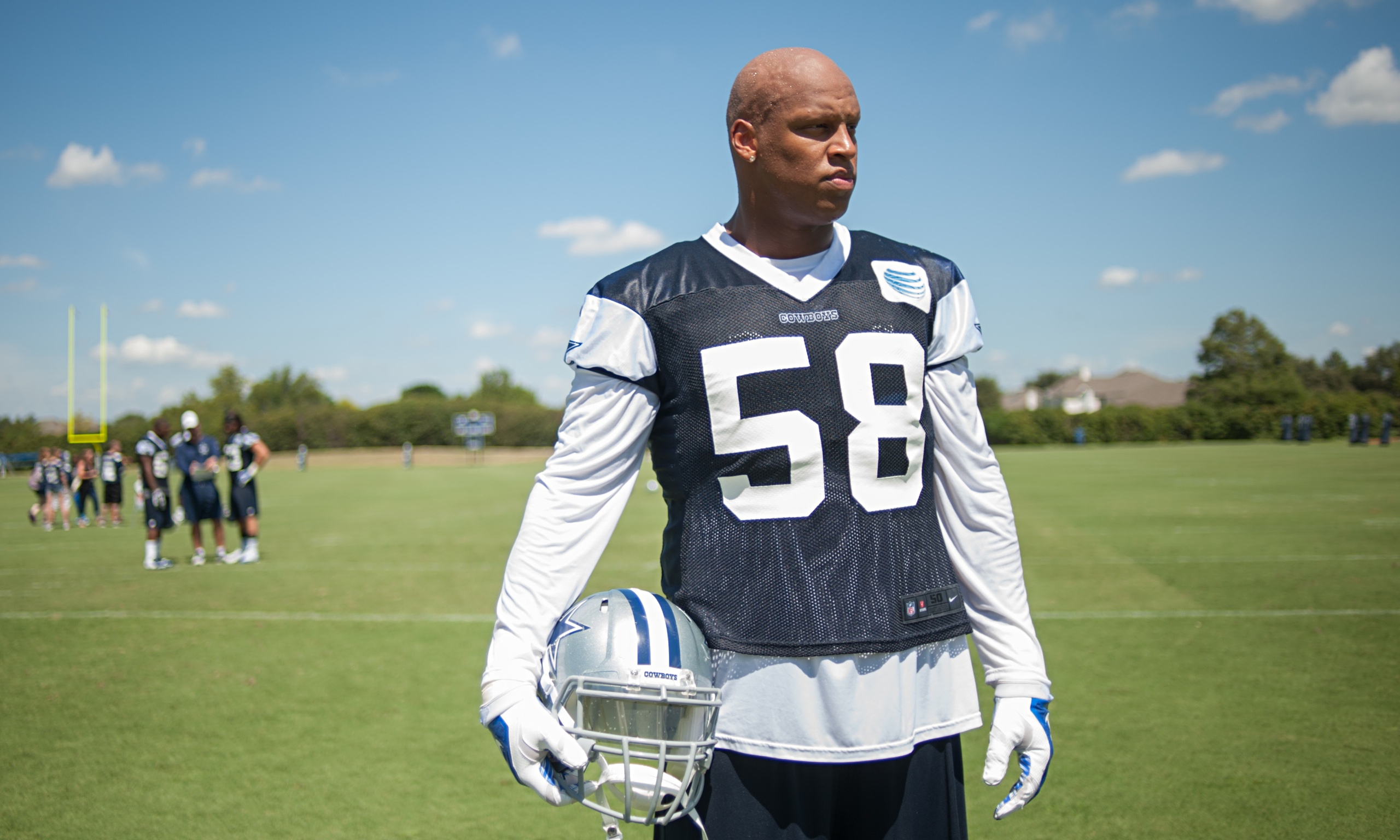 Ultimately, the Cowboys' real answers can come from commissioner Roger Goodall's office regarding Tank Lawrence and from whatever drives Randy Gregory in dealing with a drug issue that the Cowboys have called an "illness'' and an "addiction.'' But for now? We've got answers on Jack Crawford. And we've got answers on Dwight Freeney.
null