The Baylor football program is a criminal-level embarrassment to an otherwise-fine university that is further saddled with a "Wasn't-Me" culture framed by defenders of ousted coach Art Briles and school president Ken Starr, the former now deserves a reputation of being able to skillfully overlook crimes of sexual assault until at least after Saturday's Big Game, and the latter charmingly able to note that, hey, at least the alleged rapes happened off-campus.
Yes, that really is part of Starr's queer self-defense as he attempts to paddle through the muck of a career that has him alternately investigating the sexual deviance of others (see: Clinton, William Jefferson) and winking past the sexual deviance of his own administration.
To listen to Briles and to Starr, they are the Sgt. Schultzes of a football version of "Hogan's Heroes." They "know nothing," even though it was specifically part of their job to know.


Weirdly, powerful men in their position boast of knowing the grade-point averages and pride themselves on knowing the middle names of their student/athletes' mothers ... But somehow are unaware when those same student-athletes commit rape? 
Who wishes to be accountable in this mess?
Hall-of-Fame linebacker Mike Singletary does.
"I believe in Baylor," Singletary said. "I believe in the school. Right now they just have to put the right leadership in place. Baylor can do great things."
Singletary has been an assistant and a head coach in the NFL, where his almost-cartoonish intensity (and too few wins) doomed him. In fact, he's been out of football for two years now, and as would be the case with any major hire, whatever warts he has needs to be examined. But he is a person of integrity, and he's a Baylor guy, and how can the university possibly turn him down? 
I know some folks will want to make this about an African-American hire, and I get that. I know that others will want to charge Singletary (or whomever truly takes charge in Waco) of "changing the culture'' and "keeping the recruits'' and "rebuilding the program.'' But those are, frankly, secondary and tertiary issues. "Build the program''? Hell, it can just as easier be argued that the whole thing should be disassembled, brick-by-brick, McLane Stadium having been built on the backs of 10-win seasons, which were in part built on the backs of young men who sexually abused women without immediate consequence.
No, Mike Singletary shouldn't be looked at as a savior. ... Only as a football coach who is quite likely motivated by the sickness he feels when reflecting on what's happened at his school.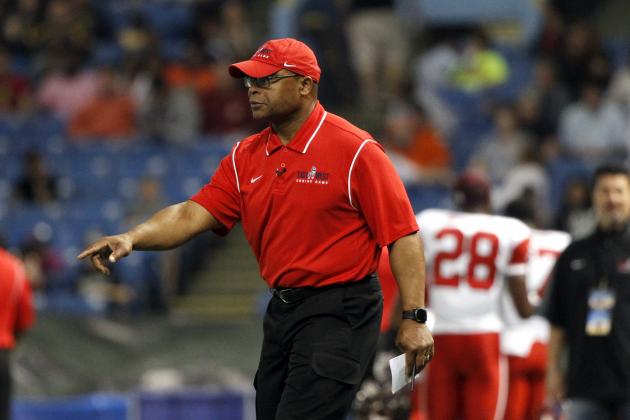 The people who've overseen the Baylor football program have in the last few years avoided making the tough call by taking the laissez-faire approach of making no call at all.
Mike Singletary back to Waco would be the easiest Baylor call of all.