The Dallas Cowboys are no more "injury-prone'' or "snake-bit'' than any other NFL team. But you cannot be blamed, at this moment, for thinking otherwise. Cowboys Minicamp Day 1: Your Premium All-Access Pass
McFADDEN'S ELBOW
After what the Cowboys are terming "an accident at home'' that occurred over the Memorial Day weekend, Darren McFadden has undergone surgery expected to sideline him for two months.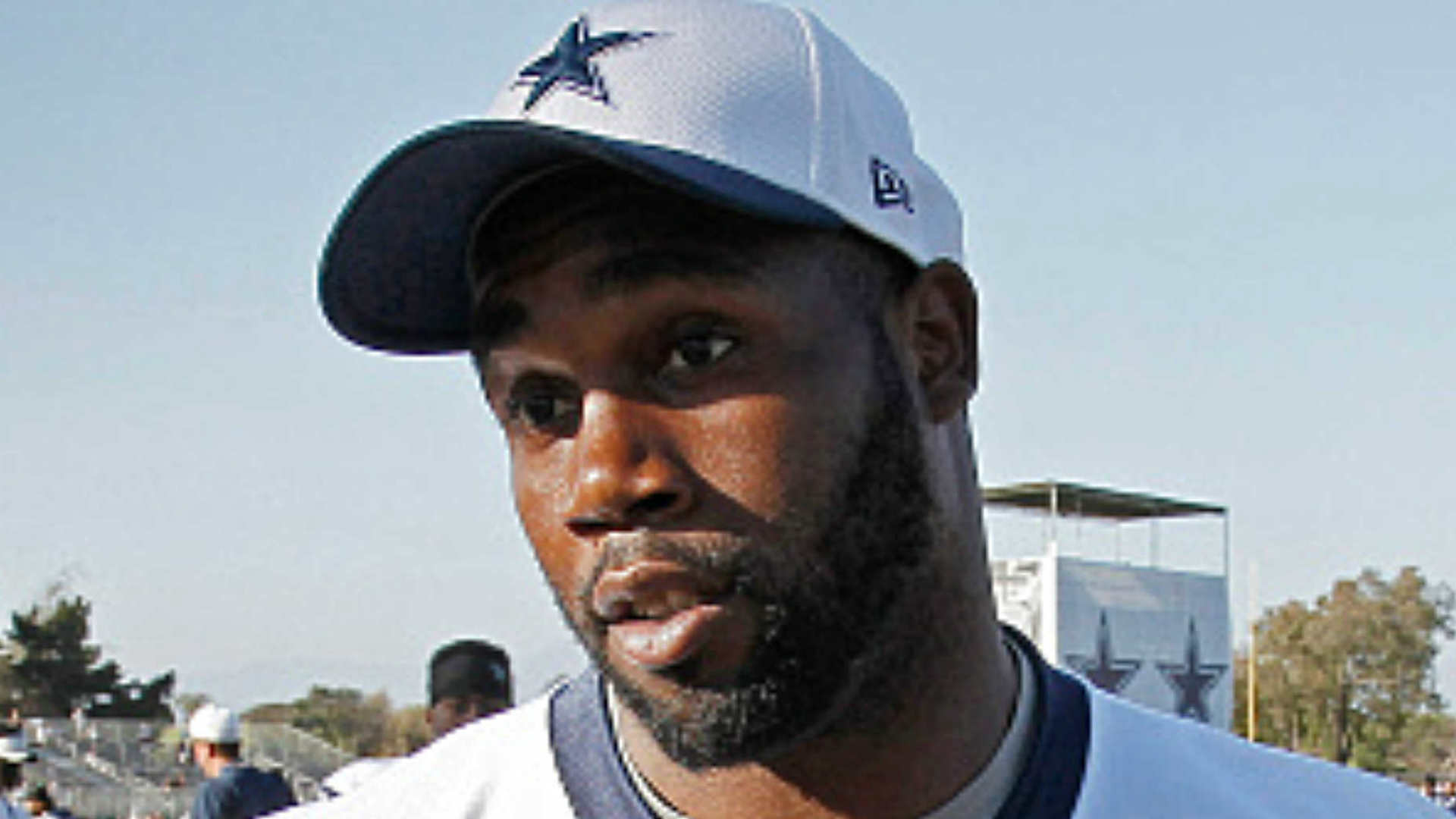 "The guy is tough,'' said head coach Jason Garrett, noting that McFadden practiced all last week at OTAs before a physical this week revealed the break.
Sources tell me that McFadden (Dallas' leading rusher a year ago) had been splitting reps in practice with star rookie Ezekiel Elliott, who will now likely firm up his role as the No. 1 back with veteran Alfred Morris working behind him. (Zeke got most of Tuesday's first-team reps, we're told.) And logic tells me that this puts McFadden's roster spot in jeopardy. Zeke and then Morris and then we wait on Lance Dunbar and then we eyeball rookie Darius Jackson and maybe Dallas makes a roster move for a body here ...
And by the time you get to the end of August, when maybe McFadden (who, as the story goes, fell on his elbow while trying to make sure he didn't drop his phone) is close to healed or when maybe he's not, he ends up on a list other than the "Cowboys active roster'' list.
But at the very top of the depth chart?
"First-team, second-team, whatever,'' Zeke said. "Just get as many reps as I can to get better.''
ANOTHER KICK IN THE TEETH
Benson Mayowa, who I have projected to be an opening-day starter at right defensive end, is undergoing a knee scope today and will therefore be unavailable to the Cowboys at least until training camp. ... and now a position of springtime "need'' gets even thinner.
Add it up: The Cowboys' top three defensive ends (Mayowa, Randy Gregory and Tank Lawrence) are all dealing with either injury issues or suspension issues — or in the case of Lawrence, both, as Commissioner Goodell takes his sweet time reflecting on the nature of Tank's alleged offense.
Mayowa, a free-agent signee from the Raiders that Cowboys fans hope is another Will McClay special, was, I'm told, slated to start at the premier pass-rusher spot with Gregory in limbo. That job is wide open for now, with David Irving and Ryan Russell having mostly focused so far on playing left end.
How did it all line up on Tuesday? Our understanding is that Irving and Russell largely stayed on their side, with Michael McAdoo (6-7, 245) getting right-end snaps behind Gregory.
NOT 'CAUTION,' BUT 'DELIBERATION'
Garrett does like to use the word "caution'' when it comes to his rehabbing guys.
So, fine. Call it "deliberation.''
The Cowboys continue to deal carefully with the rehabs of Dez Bryant, Orlando Scandrick and Gavin Escobar, who worked mostly on the sideline (as opposed to in 7-on-7 or 11-on-11 stuff), and with Sean Lee (who will be held out until training camp in Oxnard). In somewhat of a surprise, safety Barry Church took a padded-up turn on the field even as he is himself rehabbing from a broken arm.
So, Dez isn't quite ready for all the 7-on-7 or the 11-on-11 ... but he's ready for a 1-on-1 with me ...
As heard semi-live on 105.3 The Fan ... I asked the rehabbing Bryant about his absence from the Dirk Nowitzki Heroes Baseball Game over the weekend …
DEZ: "God knows I wanted to play. But at the same time I had to be extremely smart. I did not want Coach (Jason) Garrett blowing up my line, nor Mr. (Jerry) Jones.''
I jokingly note that the positive of Dez' absence is that he didn't embarrass himself, as he's "terrible at baseball.'' ...
DEZ: "I am extremely terrible at baseball. Extremely terrible. But I look good in my outfit.''
I ask if Bryant is comfortable with the idea of being in bubblewrap during this week's minicamp as Dallas holds him back until training camp in Oxnard in August ...
DEZ: I am fine with it. I understand what's happening, I understand what we're doing. But they're gonna let the boy out at training camp. And I cannot wait!''
'FAMILY TIME BECOMES 'FINANCE TIME'
In attendance today: Rolando McClain and Ron Leary, each of whom has skipped most of the spring work for different reasons.
For Leary, the disgruntled holdout offensive lineman, him staying away all spring was about his desire to seek a starting job elsewhere in a trade. But he told me on Monday that he would end his holdout -- "Nah,'' Leary said, "I'll be there'' -- and he proved true to his word.
Leary has requested a trade from Dallas and has been a no-show for the volunteer OTAs in the last three weeks. The Cowboys have allowed him to explore trade possibilities in light of having handed the starting left guard job to promising youngster La'el Collins.
Leary has handled himself professionally here — including serving as a mentor to Collins — and is considered a starting-caliber lineman and a bargain after having signed his restricted free-agent tender worth $2.553 million just before the draft.
Rolando McClain is a different case altogether.
A "family matter" is the reason given by  the Cowboys for Rolando McClain's three-week absence from OTAs.
You don't have to be too much of a cynic to wonder if the reason McClain is here today for the start of mandatory minicamp is a "financial matter."
McClain was not subject to any penalty for missing OTAs (outside of the eye rolls from the coaching staff) and in fact Cowboys owner Jerry Jones told 105.3 The Fan that he's always cut "slack" for McClain, who has a spotty history of staying committed to football.
But for McClain - with his a one-year deal worth up to $5 million - "work'' now replaces "slack." And "family matters" are now supplanted by "financial matters." And yet it's a situation that deserves further monitoring, because McClain has for three years now been a productive guy on Sundays and a reluctant guy on most of the other six days of the week.
"They're the only two guys who have not been a part of the OTA part of our offseason," Garrett said.  "With that understanding, we want to make sure we acclimate them slowly.  Both guys will be a part of some of the stuff early in practice, then really watch the offense and defense work as practice goes on."
Indeed, neither guy is exactly ramped-up right yet; the Cowboys had them involved mostly in sideline work, with Collins remaining at left guard and Nzoecha and Gachkar each getting some time at the MIKE spot.
ROSTER MOVES
The 90-man roster got re-filled up with the signings of cornerbacks Isaiah Frey and Dax Swanson.
Dallas last week released Terrance Mitchell and Brandon McGee, with CHQ reporting that the moves were not intended to clear a path for veteran Brandon Boykin. Instead, it's Frey (a sixth-round pick of the Bears in 2012) and Swanson (a Colts UDFA in 2013 out of Sam Houston State) who get uniforms this week.
Neither has many skins on the wall as they'll compete for work behind Dallas' top corners Orlando Scandrick, Mo Claiborne and Brandon Carr. 
QUICK KICKS
Former USC and Rams coach John Robinson was in attendance, as was USC coach Clay Helton ... Coaches were very pleased with Tony Romo's deep-ball accuracy, a recurring theme this spring ... Mo Claiborne was held out of the end of practice as a precautionary measure because of hamstring tightness. ... Rookie linebacker Jaylon Smith says he is learning a lot from Sean Lee and that Rolando McClain is "elite'' and "a beast. The first thing he told me was, 'At linebacker, you gotta be mean.'"... Maybe the Play of the Day Award goes to Terrance Williams for his 25-yard diving TD catch of a Romo throw ... Gil Brandt reports, "In efforts to always be better, the Cowboys have hired Scott Sehnert from Auburn as nutritionist. That's like having an extra 1st rd pick.'' Seems a stretch, but, OK.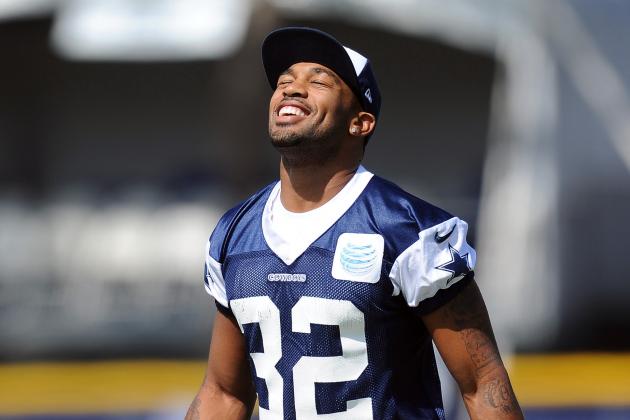 THE FINAL WORD
"Its a blessing to have a chance to compete. Having to learn how to walk again ... one day at a time. ... But when I look back on (missing a year following knee surgery), it's a very positive experience.'' -- Orlando Scandrick to CHQ.
null