Rolando McClain and Ronald Leary return, Valley Ranch prepares to shutter its doors, and Tony Romo's fantasy football convention is delayed again; you can't ever claim to be bored, Cowboys Nation.
CowboysHQ's Mike Fisher stops by CowboysCast this week and tells host Bobby Belt about the mood at Valley Ranch during the facility's final practice this week as the the Dallas Cowboys prep to move to Oxnard for three weeks and then to their permanent home at The Star in Frisco. (We've got more on that nostalgic day, and the final day of minicamp, here.)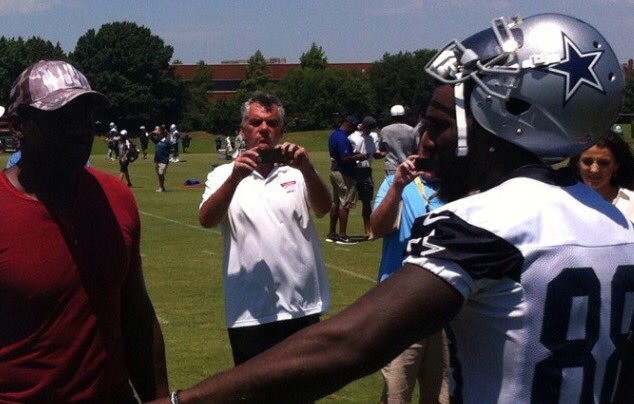 And how have Rolando McClain and Ronald Leary been received in the locker room since returning? Fish has the latest details and inside scoop on that as well.
Many saw this week that the National Fantasy Football Convention – founded in part and headlined by Cowboys Quarterback Tony Romo – was once again delayed due to NFL interference. Bobby shares his thoughts on the NFL's actions and welcomes NFFC co-founder Andy Alberth to discuss the decision.
We've got all of your relevant Cowboys news this week on CowboysCast!

We at CowboysHQ.com are excited to announce our partnership with Cowboys Sports Radio, which is a podcast and radio app with the best podcasts about the Cowboys. Today they're launching their free iOS and Android apps: