Over recent years, I've had fun with "Jerry Poppins'' -- the personality that comes out when Cowboys owner Jerry Jones wishes to shove a spoonful of sugar down the throats of Cowboys fans -- while always being able to move down the hall to visit with Stephen Jones, Jerry's more-grounded-in-reality son, who is also the COO here and in many regards the team's GM.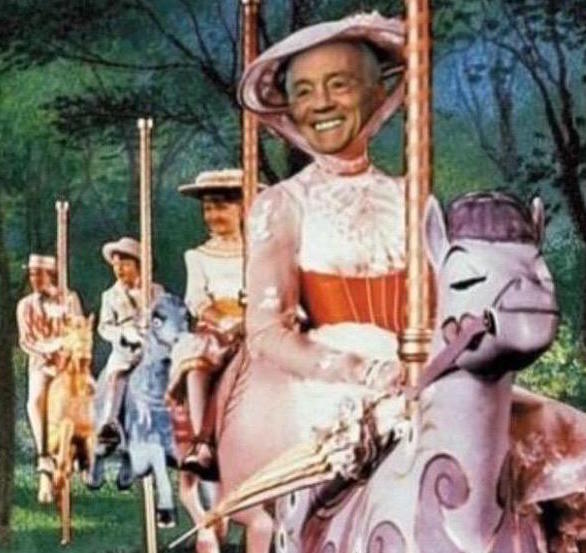 Oh, Stephen can also talk in colorful catchphrases; he promised the Cowboys had "the secret sauce'' a few seasons ago and it was no secret at all that Dallas finished 8-8, as it did three times straight earlier in this decade. But usually, while Jerry's buoyant optimism (and unbridled salesmanship) puts a rosy spin on everything, Stephen takes a more conservative and stoic view.
This comment didn't steal the headlines as it would have had Jerry uttered it. But it's actually more worthy of attention due to its source.
Jerry ALWAYS says things like this, and really, truly, kinda ALWAYS thinks things like this. The stadium will be the best. The headquarters will be the best. The country-music concert will be the best. The Victoria's Secret store will be the best. 
But Stephen? Is this really him talking?
"I think this defense we have is better than the one we had two years ago,'' he said. "We didn't have a Byron Jones. We didn't have a Sean Lee playing for us two years ago. We didn't have Tyrone Crawford playing where he is right now. He has so much experience, (Tank) Lawrence. Obviously (Randy) Gregory has to serve his suspension, but he's come along. .... We have a chance to have a good defensive football team; (I have) lot of confidence in (defensive coordinator) Rod (Marinelli). I know he'll come up with ways to get pressure on the quarterback. ...''
Yeah, I don't know that at all.
Stephen rattles off five names of his standout Cowboys defenders and there is but one Pro Bowler in that bunch (Lee) and his history of breaking in half is well-documented. The rest of the names are potential forces, hoped-for forces, dreamed-of forces.
Some Stephen truth: "To be honest, we don't have that guy that when the team breaks the huddle they're looking for. We made that experiment with (Greg) Hardy. It didn't work out unfortunately. If you look around, that (a play-making pass-rusher) is probably our biggest issue there."
Jones said that before the 10-game suspension of Rolando McClain went public, and now ... well, a play-making middle linebacker is yet another issue. McClain is a Pro Bowl-talent when he shows up. But now the organization needs to decide if it should bother letting him show up anymore, if it should just hand the keys over to a four-man competition led by Anthony Hitchens, or even if it should hit the streets in search of a player like just-released Lions stalwart Stephen Tulloch. (I'm told there is no Cowboys HQ buzz on Tulloch at this time -- he's 31 and coming off an injury -- but this sort of name will keep bobbing up, understandable, all the way to Oxnard and maybe beyond.)
So, the reality of the 2016 Cowboys is that they are an extremely sound bet to return to the level they were at in 2014 (when they went 12-4) and an extremely sound bet to put 2015 behind them (when injuries to Tony Romo and Dez Bryant steered Dallas to a 4-12 mark) because the offense will carry this defense. 
When I talk to Stephen about this, and when I talk to Jerry about this, there is same-page clarity. Dallas is still about the health of Romo and Dez ... but now also about the rapid development of rookie running back Ezekiel Elliott, who may end up being the centerpiece of this entire football team. One of the Dallas scouts I talked to last month as the Cowboys pack up the moving vans to close down the Valley Ranch facility for the move to The Star In Frisco as their headquarters joked, "Let's make sure we pack the running game,'' a facet of the 2014 team that then meant DeMarco Murray and now means Zeke -- who is superior in talent to the 2014 NFL Offensive Player of the Year.
Romo feels good. "I'
m throwing the ball as well as I ever have," he said.
Dez feels good, telling me, "T
hey're gonna let the boy out at training camp. And I cannot wait!''
But as important as anything, Dallas feels good about Zeke.
"Contend for a championship''? You bet, because once you qualify for the playoffs, once you win the division, you are a contender. Accomplish this because the defense is special? Nah. The "secret sauce'' in 2016 will be a run-based offense -- and in the sense that it will mimic 2014, that shouldn't really be a secret.
null