Even when there's "nothing to talk about" in Cowboys Nation, there's always "something to talk about."
We were given two more examples of that on Thursday when it was announced that DeMarcus Lawrence's four-game suspension will not be reduced and Rolando McClain was slapped with a 10-game suspension of his own. (A full report here.)
Mike Fisher joins CowboysCast Host Bobby Belt on this week's show to discuss the implications of both stories and also to reflect on the life and career of the recently departed defensive innovator Buddy Ryan.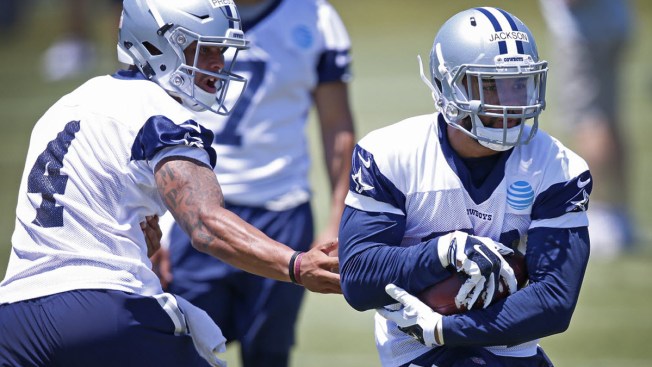 And there's quite a logjam at Running Back this year, but sixth-round pick Darius Jackson out of Eastern Michigan was turning heads at OTAs and mini-camp. He stops by to talk about the 2016 season and let's Cowboys Nation get to know him a little bit.
Plus: a Dallas judge dismissed the claims brought by Tony Romo's fantasy convention in court this week. Bobby weighs in with his thoughts on the NFL's greedy power play.
It's all here on this week's CowboysCast!