We've got Jerry Jones' Q-and-A On 105.3 The Fan with our guys "Shan & RJ''  - And In This Political-Debate Season, We Do Some Cowboys Fact-Checking
WHEN'S THE LAST TIME YOU'VE FLOWN COMMERCIAL? -- "I flew commercial a couple of times last year. When I'm alone, I'll jump on one to run up to New York or places like that to a league meeting."
DID YOU FLY COMMERCIAL ON SATURDAY TO SF? -- "No, I heard your comments. And you're right. That was Stephen and Jerry (Jr.) that had an early flight and got in there real early. But I got up on the team plane with coaches and players."
YOU DIDN'T LET THE BOYS TAKE THE HELICOPTER? -- "I think that's about a day's ride out there if you go through. That is the way you would take the helicopter out to California to be specific a little bit. But I had so much commercial time early in my career that I literally knew the attendance as well as the people working for the airlines and the ticket counters. I commuted from Central Arkansas over to Oklahoma City for principally for oil and gas. And I exchanged Christmas presents with those guys. I knew them at so well at the counters and other places in the airports. I thought, well, if you ever cut me open it would be on a delayed flight me trying to get in there and try to get home or be at a meeting. I commuted from Little Rock to Oklahoma City probably 17 to 20 years."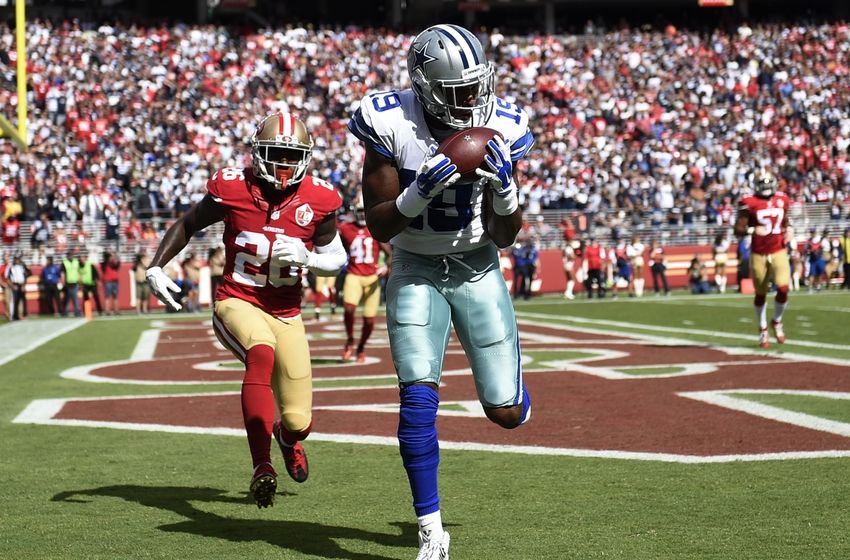 HOW IMPRESSED WERE YOU WITH THE COMEBACK WIN IN SF? -- "And this may always be the case. But in the face of some serious lost opportunity there with our first possession, particularly that I thought we could have on a third-down situation there right before we missed a field goal, those were disappointing and I thought we had it going right there. And then to turn around and have them score twice. To come back mentally using will, using believing in yourself was really a team builder. And I think we'll benefit from that game all year long. I know I feel more confident that we can get down, come back, and win the game. But I also like the way we literally played to win the game when we got there at the end of the game. That's something that in this league today you can let it go, get stopped, kick, get a score. We all know what can happen. I think we're doing more of being more aggressive to win the game the last two or three games. I'm really pleased with our coaching."
WHAT ARE YOU SEEING FROM DAK THAT YOU DIDN'T SEE IN COLLEGE? -- "I think what I'm seeing is really what you saw in college but he really didn't get credit for. He won big games. He won against tough competition. And he was good at protecting the ball in college if you look back. So, I think it's more, and that's a human thing to do to look back and say, 'How did a guy like this get to the fourth round?' And some of his accomplishment was overshadowed by the fact that he hadn't played traditionally under the center. But what I'm seeing is more of a ratification of what everybody should have been focusing in on while he was in college."
GOT ANY CONCUSSION SYMPTONS FROM THE HELMET TOSS? -- "Not at all. It really glanced. But it reminded me that you better look out when you're walking out those tunnels and stop and have people drop things down to you. I get a lot of help there as far as knocking it off of me. I've had close calls. But, hey, man it feels good particularly when you're on the road to have that type of interest, that type of reception. And it was great there at San Francisco. When I left the hotel, there was a great contingency of fans from Canada that annually find us wherever they can get the closest to Canada and come in. And it really was. It was impressive that we had that kind of fan base. Now, that reminds us, boy, we really work at creating California interest. Because we've been going to California, as you well know, for almost 30, 40 years now. We like the fact that we've got generations of fans in California. We've got the time where the Cowboys on certain polls, and don't ask me to address the authenticity because I don't know, but we've been the second-most popular team in California with three, possible four teams in that area. So we feel good about our fan base out there."
IS THE LA'EL COLLINS STORY ACCURATE AND IS HE OUT FOR THE YEAR? -- "Yes, it is. And it's disappointing. We had hoped that he might try and play through that and that kind of heal on its own. But after several other opinions that confirmed really what our doctors thought early on that it would be better for him long term to get the surgery. Then we got confirmation of that, La'el did, from two or three other doctors to have that surgery."
WHAT ABOUT BAILEY, SCANDRICK, AND TYRON SMITH? -- "I think it's real likely that all three may be playing. But, again, whoever is listening needs to be prepared for them not playing because they've got to get out there and see how it feels from getting work in this week. But I think there's a good chance they play."
ARE YOU STILL LOOKING AT OTHER KICKER OPTIONS? -- "We wouldn't be looking at a kicker from a standpoint of having him in the game. We're planning on having Dan. You might bring in somebody that could do some kicking for you at practice a couple of days, to practice against, to work our protection against. But I don't think any of us think Dan's situation is not going to allow him to play. We know that anytime you have an injury to a good kicker you wonder what that impact might be, but still I'm planning on him playing. The way to make up for anything we might feel about Dan is score touchdowns and strategize towards keeping the chains moving as opposed to kicking a field goal. That comes with that."
Here's the scoop on Bailey ... Dallas did not try out kickers on Tuesday; it's possible they let Bailey get through the week of work, hoping they don't need an emergency Friday/Saturday tryout/signing. 
WHAT'S UP WITH TYRON SMITH'S BULGING DISC? -- "I don't want to minimize it, but if you took an MRI of most players in the NFL, especially at those positions where they do leverage, where they work against big men, most of them would have a bulging disc. George Teague was a freak of nature. Remember our great safety that we had that's doing a great job of coaching Sheldon High School. George, when you looked at his back, he shouldn't have been walking. I say that tongue in cheek. But it had more reasons why not and not that he couldn't play yet he never had any problems."
Fish on 105.3 The Fan, having spoken to Tyron on Tuesday: 
Left tackle Tyron Smith acknowledged on Tuesday that he is suffering from a bulging disc in his back, but that he's feeling better after having missed two games and is hopeful of participating in the Cowboys' practice on Wednesday.
Meanwhile, his replacement, Chaz Green, is in a walking boot with what might be a strain in his right foot sustained in Sunday's win at the 49ers. His status for the 3-1 Cowboys' meeting this weekend with the Bengals is uncertain.
Green has been solid in place of Smith, who is arguably the best tackle in the game and an ironman, too, having played 55 straight games before this injury.
ANY JAYLON SMITH NEWS OUT THERE? -- "We are waiting. He's in great shape, great rehab. So, we're waiting, hope that wakes up, a nerve re-firing or regeneration of a nerve is just that. It's like a foot that's gone asleep and shaking it wakes up to some degree is the way I picture it. I'm not ruling out the fact that he could get on the field this year."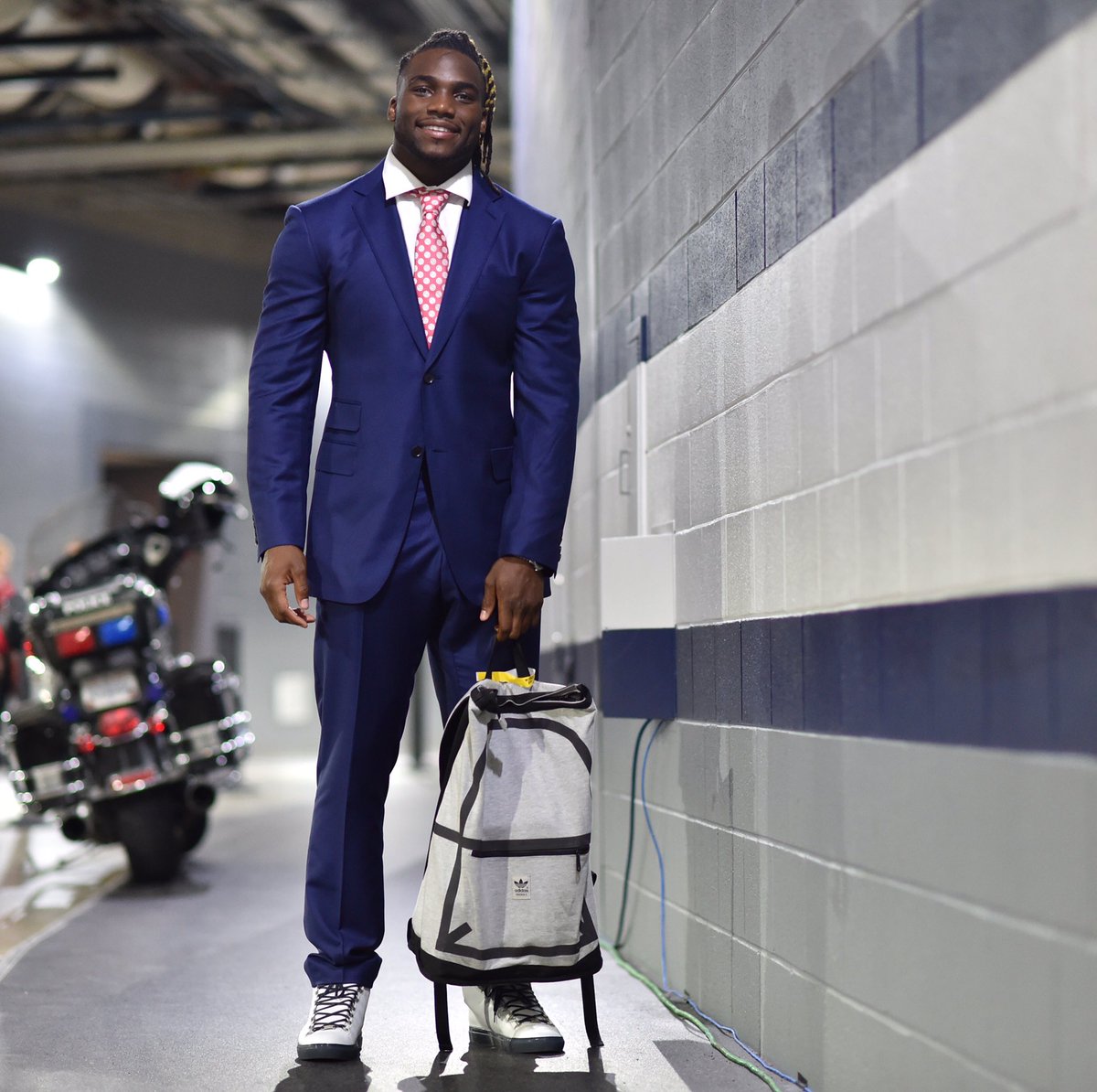 WHAT'S YOUR TAKE ON THE DEZ REPORTS? -- "I think what's ridiculous is that anybody would venture a number of meetings because nobody knows that. I don't know it and nobody knows it. He's been here seven years. There's meetings, several a day. Missed, late, all of that is not of concern to me. And to the extent I'm the one who gave him these multi-million-dollar agreement to play for the Cowboys and the future. If I thought that was a problem, he wouldn't have gotten that."
Here's Dez himself, one-on-one with Fish, on the "40 Missed Meetings'' report -- complete with full audio.
FOR YOU TO HAVE THE SEASON YOU WANT, DOES ROMO HAVE TO BE YOUR STARTER? -- "The way you asked that question. Can we have a good season with Dak Prescott as our quarterback? And I would tell you that we can. I think what we're seeing is we can -- I'm reluctant to say that's where the expectations are, but there's no adage. Once you've seen somebody do it, it doesn't matter if you've seen them do it two or three times, you know they can do it. We feel really good about him. So, I think we can have a successful season. I think we can have a very successful season with Romo as quarterback. Where I find us is at arguably the most sensitive and important position in all of football, we are in excellent shape with [Mark] Sanchez as the third. That gives me a lot of hope that if you're in great shape there, one way or the other, then let's really start thinking about what's down the road for us now this year. So, I look at it as strength. I don't worry about it one iota about who is going to be under center."
DO YOU UNDERSTAND ALL THE SPORTS TALK DEBATES ABOUT DAK VS. ROMO? -- "I know that it doesn't make any difference whether I mind it or not. As a matter of fact, I know the way to increase the intense discussion is to act like I mind it. To answer the question my way, I really do understand why it's a subject, why it's a topic. I can't tell you how thankful I am you've got this to really analyze, dwell on, and debate. And I would happen to agree with you that this decision you could really draw up success with Dak Prescott right on into the future and then have Tony Romo sitting there available to you. There's no question. That's a topic."
WILL DEZ BRYANT GIVE IT A GO FOR CINCINNATI? -- "I wouldn't rule him out against Cincinnati just because it is Dez. My understanding is that the idea of the longer he can stay off of it, the better we are for the future this year. That hadn't been advanced to me by our medical people. They've said he's ready when he can push off, he can play, then he's ready to go. He's not going to exacerbate that injury. So, I think it's strictly up to how he gets out. If he can do some work this week, then that might mean he can do more on Friday. If he can do that kind of thing, then he might be in line."
SHOULD WE EXPECT TANK LAWRENCE TO START SUNDAY? -- "Yes, now, start I wouldn't necessarily speculate any way when he'll hit the rotation. But as I see it right now, I think he's going to be an active part of what we're doing out there Sunday."
We're not sure why Jerry is downplaying this. If things go well, Tank takes over at right defensive end, and soon.
BE CAREFUL OF THE FLYING HELMETS -- "Let me tell you one thing. If that's the kind of reception we get at those away games, I'll take it. I'll dodge all of those helmets."
This "hands'' issue right here is why, we bet, Jerry went to that Arkansas high-school All-Star game and was immediately moved from fullback to guard.
null