FRISCO - Combine an optimistic oilman like Jerry Jones with an optimistic man of God like Jaylon Smith. Mix in Jones going full "Jerry Poppins'' here on 105.3 The Fan, and then add Smith's "Oh Lord, Thank You'' tweet, and what do you get?
Well, optimism. Misunderstood optimism.
Smith — the second-round pick who is essentially working in 2016 as a "redshirt'' Cowboy with hopes that nerves in his injured left knee might "re-fire'' in the future — did not seem fully aware on Wednesday that his tweet from a day earlier had stirred up Cowboys Nation in a way that folks assumed his "Oh Lord, Thank You'' was somehow related to his rehab.
https://twitter.com/thejaylonsmith/status/782998059634552832
"Oh, no … there's beauty in the struggle!'' Smith said when I noted to him that a trillion people assumed his tweet hinted at "breaking news.'' "Just because I'm thanking The Lord doesn't mean it has to do with my injury. I'm just thanking him for life.''
That really is lovely and one of the reasons I've said that someday, Jaylon Smith may be as "root-for-worthy'' as the great Roger Staubach; I mean, Jaylon really is that pure-of-heart, and bright, and gifted as a football player, too.
But that time is not now, even as Jones continues to support the concept of a miracle on the horizon.
"We are waiting," Jones told "Shan & RJ'' Tuesday on 105.3 The Fan. "He's in great shape, great rehab shape with his knee. So we're just trying to hope that he wakes up a nerve, a nerve re-firing or a regeneration of a nerve ... It's like a foot that's gone to sleep and shaking it till it wakes up is how I picture it to some degree.
"I'm not ruling out the fact that he could get on the field this year."
Smith is just 21, and the future at middle linebacker can be brilliant; if not for the fact he tore two ligaments and sustained that nerve damage last January in the Fiesta Bowl, the Notre Dame standout would've been a top-10 NFL draft pick rather than one who many think Dallas overrated as a second-rounder.
The nerve is not firing yet, and all oil-man optimism aside, this condition is nothing like "a foot that's gone to sleep.'' But Jerry is right in that Smith is doing the work, on Tuesday all-but-inviting the media to watch his sessions during which, he said, "I'm running, sprinting, doing linebacker drills. I'm doing so much. I'm very pleased. If you've seen me run and do drills it would be hard to tell what's really wrong with me."
The medical reality and football reality, though, is that Smith is on an IR list that can allow his return in October but will likely see him frozen on IR in November. And then we start looking for positive signs in 2017.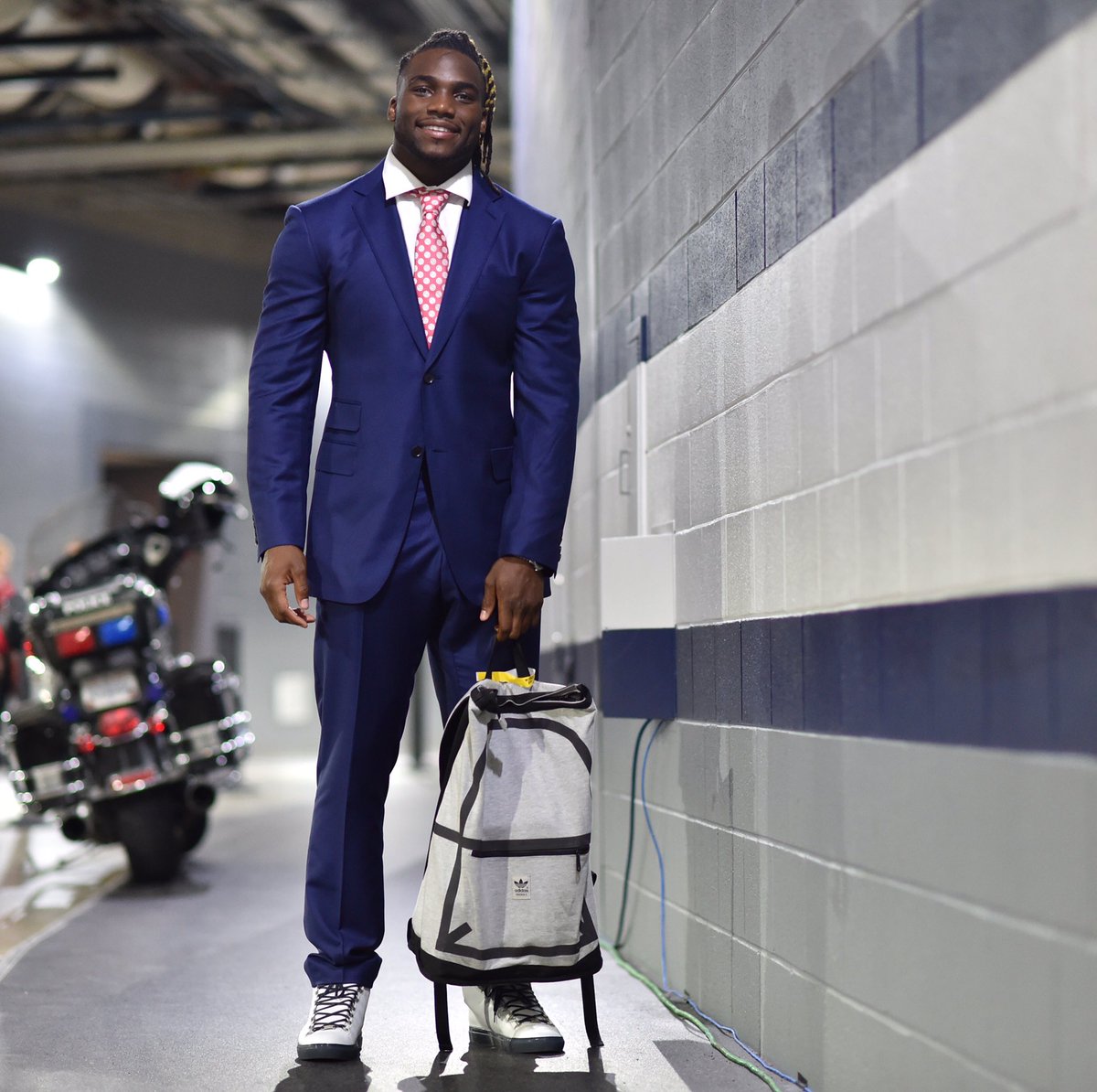 "I'll never rule myself out," Smith said. "Everything is on the up."
That's a beautifully optimistic sentiment … the beauty in the struggle.
null