It's quite a collection of names. Jason Witten and Ladainian Tomlinson on one level. Dakar Hamilton and Jerrod Black on another. Former NFL player Ray Austin at the top of the minor-league football pyramid. ... and Kurt Warner at the pinnacle of how it might all work.
They are the "Salt Lake Screaming Eagles,'' a new franchise in the Indoor Football League, a team that kicks off in February 2017 but one that is part of an Oct. 22 tryout in Dallas in which, as co-owner Ray Austin tells 105.3 The Fan, "What minor-league sports are all about. We're giving those guys one last shot, guys who maybe were one step slow or one inch short … We're looking for that diamond in the rough.''
Austin was an NFL draft pick who played half-a-decade in the NFL, and his involvement in this project is two-fold. There are the "Screaming Eagles'' and then there is the concept of that club as a "fanchise'' -- meaning that fans will be involved in every single aspect of the team, from general manager to scouting to playcalling.
DFW-based sports entrepreneur Andy Alberth, who is involved in the project, points out to Scout.com that the ambition of the Screaming Eagles is best-stated by checking out the "Fanchise'' website which invites folks thusly:
"We bought a football team. And we're letting our fans run it. Seriously.''
Adds Alberth: "The ideal is Kurt Warner. You go from bagging groceries and playing in the Indoor Football League to becoming a superstar in every way. That's a dream that every fan has, that every athlete has. And now you get to chase that dream.''
The concept is interesting enough that Sports Illustrated has written about it ... and thousands of Utah sports fans seem invested in it.
Even the Utah team name comes from a fan vote: "Screaming Eagles'' derives from an effort to honor 101st Airborne Division that fought in World War II. And as Austin notes, fans will literally be involved in the operation of the franchise.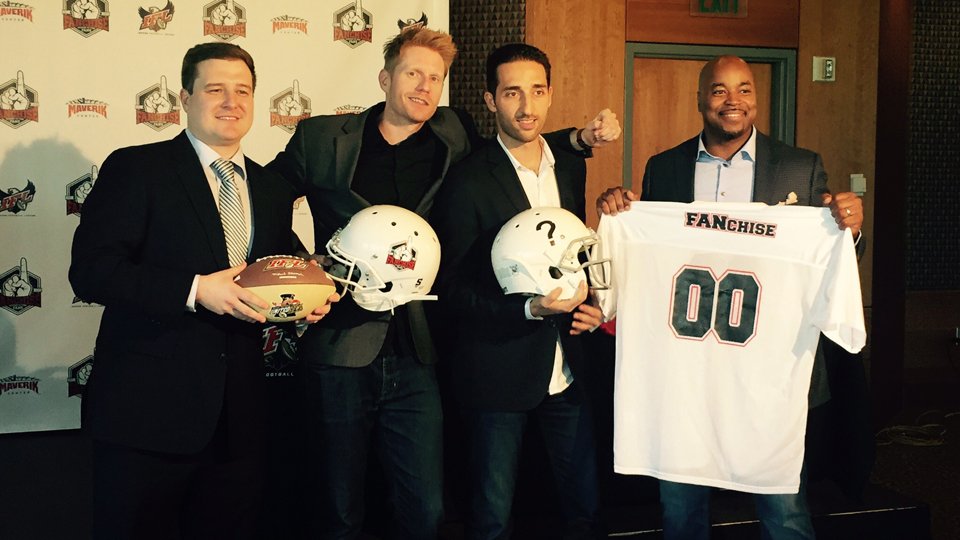 But first comes the combine. In DFW,  it'll be held D1 Dallas, at 8081 Walnut Hill Lane on Oct 22. (Witten and Tomlinson are involved in the ownership of that facility.) There are other combines slated for Ohio and Orlando, possibly for LA, and eventually for Australia and Germany, Austin tells Scout.com. The teams will have 25-man rosters with players getting paid  $250 per game, plus room and board during the season. Alberth says former Dallas Cowboys defensive back Dakar Hamilton and former NFL defensive lineman Jerrod Black are planning to tryout, and that former NFL and OU standout Mark Clayton will coach at the event.
Get more information on the Screaming Eagles combine in DFW here. 
null