On this edition of 'Cowboys StarCast' Jamie Horton and Mike Fisher discuss the plight of a Dallas Cowboys fan as ... They/We/You really are the most spoiled fan base in all of sports, though that's not always a bad thing.  
The Cowboys continue to win despite giving up a record 1,116 passing yards over the last three weeks.  However, a once-depleted secondary is getting "healthy,'' and reinforcements are on the way, as Fish tells us from inside The Star in Frisco.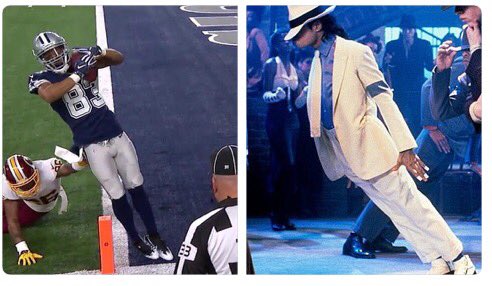 We've got the real deal on Jaylon Smith news!  And we have audio from Dez Bryant revealing the similarities between Michael Jackson and Terrance "Smooth Criminal'' Williams, and whether or not Josh Norman could beat Dez in a fight in the backyard of his choice. Dez and Fish talk it over even more here in Cowboys Premium - Inside Practice ... And speaking of CowboysHQ.com Premium ...
COWBOYSHQ.com is going BOGO! All you need to know about this limited time Cyber Monday deal:
Buy a new premium monthly membership and you'll get the 

next month FREE

Offer begins NOW and ends 11:59 p.m. Wednesday, Nov. 30.
Use the offer code 

CYBERMON 

to get the free month
Available only to new premium members.
Full access of premium content across every Scout.com - from Cowboys and the NFL to Longhorns and all colleges!
Full access to forums on the site of your choice
Don't delay! CLICK HERE and use the code CYBERMON for unlimited access to our best stories at an unbeatable price!
We've got you covered in every possible way as we pack for Minnesota and talk Vikings, too.
That and more, as we throw up the X on this edition of 'Cowboys StarCast'
Listen up and then discuss on CHQ "The Ranch Boards!