Dallas Cowboys star Ezekiel Elliott has a little free time on his hands, of course. And as the NFL's Rookie of the Year and an MVP candidate, he's earned some time off.
So he takes it. Accompanied, of course, by best Cowboys pal Dak Prescott. And he takes it to Vegas. And he takes his shirt off.
https://twitter.com/steveaoki/status/823044601254649856
Steve" Aoki is an "electro house musician, a DJ who is apparently one of the highest-grossing artists of his kind. Zeke obviously knows the words and stuff.
Anything wrong with any of these pictures? Nah. Zeke's having the same sort of fun he has in Dallas; I've jokingly said he's "running for 'Mayor of McKinney Avenue' and that Dak, as his running buddy, might as well be his running mate.'' I've also noted that Elliott has some "alpha pup'' tendencies that require some self-control -- especially with the NFL's "still-investigating-forever'' policy regarding a domestic violence issue that law-enforcement officials cleared up to their satisfaction months ago.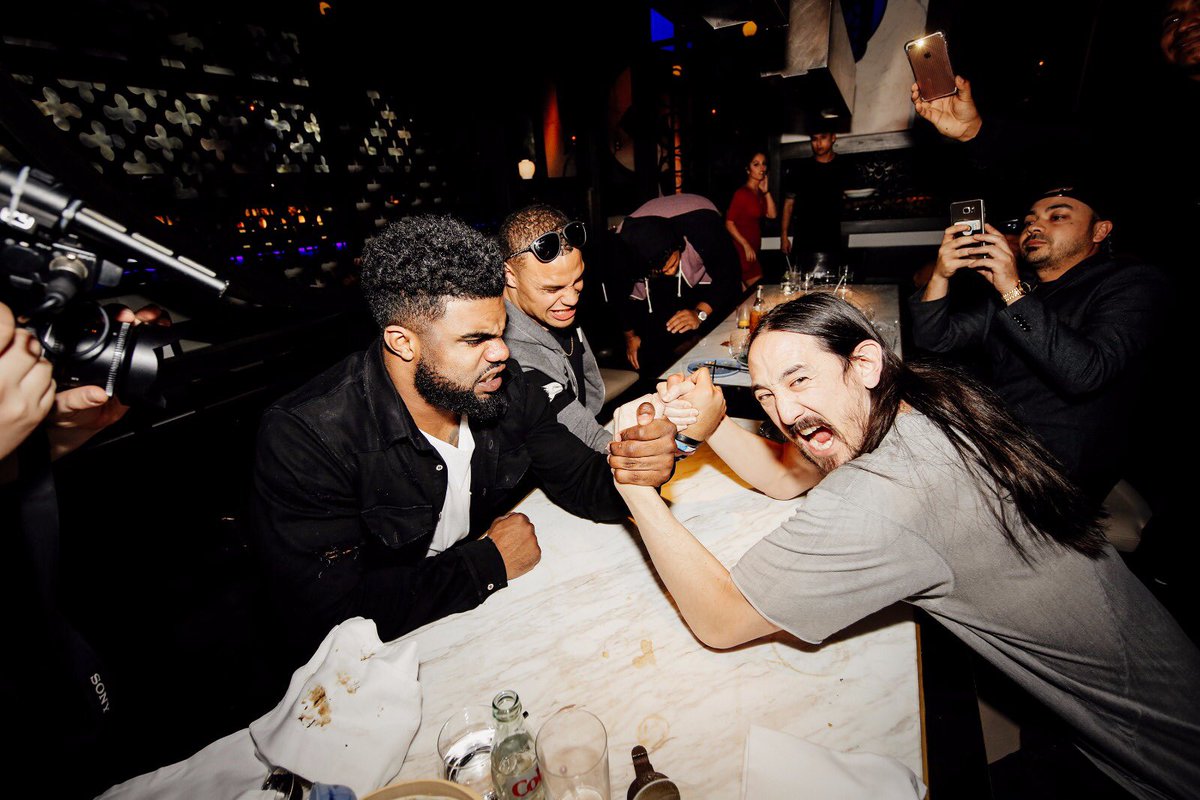 So party on ... but like the rest of us ... be careful out there.