In today's NFL, franchises remain successful by a combination of a good scouting department to go with a productive coaching staff. ... and then a little time to let it all come together. The Dallas Cowboys' draft in 2016 was seen at the time as questionable. Many believed that selecting Ezekiel Elliott with the fourth pick was too high, and that Dak Prescott should not have even been drafted, and that using a second-round pick on Jaylon Smith was inexplainable. However, those same experts did not know much about Purdue's Anthony Brown or Nebraska's Maliek Collins, both of whom made huge contributions during their rookie years despite being thrown into the fire from the get-go.
The way to beat the cap is to build via the draft. This is reflected in Dallas' as-usual tight cap situation (even with some triggers to flip and a Tony Romo goodbye coming) and it's reflected in COO Stephen Jones' annual remarks about talent acquisition, which always go something like this:
"We have been on record as saying free agency is not that's where you build a football team.''
Still, despite looking like a team that is destined for success for quite some time in the NFC, the Cowboys have glaring holes across the board on their 53-man roster. Below, I'll take a look at each "position of need'' (while at the same time acknowledging personnel boss Will McClay's "B.A.A.'' philosophy) and offer names (both draft prospects and potential free agents) that could fill those voids.
Wide Receiver 2
Player A: 33 catches for 394 yards and zero touchdowns.
Player B: 44 catches for 594 yards and four touchdowns.
I have never been a person that goes entirely off statistics, but the fact of the matter is that Player A received a five-year, $32 million contract when he entered free agency. Player A is Mohamed Sanu, currently the No. 2 receiver for the Atlanta Falcons. It's unfair to go entirely off statistics because there is also the presence of the impact a player can bring to an offense. Roddy White's play had been declining for years and the Falcons were looking to make an upgrade at the position across from perennial All-Pro receiver Julio Jones. Sanu has been an unbelievable addition for Atlanta, giving Matt Ryan yet another weapon in their spectacular offense. Sanu has nearly doubled his catches and receiving yards, while also scoring four more touchdowns.
Player B is Terrance Williams. If Williams hits the open market, he should be given money within this range considering his production in an offense that is predicated on the run and not as much as the pass. The fact of the matter is that having a dynamic No. 2 receiver across from Dez Bryant is important, but paying that No. 2 receiver at a premium value does not make much sense. Unless there is a hometown discount given to the Cowboys, Williams' days in Dallas could just be as good as gone.
Options in Free Agency:
Pierre Garcon
Washington has so many weapons for Kirk Cousins to work with. Caught in the midst of the production from the slot from both Jordan Reed and Jamison Crowder and the vertical presence of DeSean Jackson, it seems that Garcon is sometimes forgotten about. However, he's the type of player that could garner interest here. His name is well-established in football. And more importantly, he's the type of player you don't frequently hear about. He's a hard-worker and from watching film on him, he truly runs each of his routes like it's his last. The problem with Garcon is that the production has not really been there, but I think maybe his lack of production is more about the mouths to feed in Washington rather than his lack of talent.
Michael Floyd
Unfortunately, Floyd has never panned out to be the prospect people thought he would be when he was drafted in the first round out of Notre Dame. But similiar to Garcon's situation in Washington, there were a lot of mouths to feed in Arizona in Bruce Arians' offense. Floyd's career hit bottom when he was arrested for falling asleep at the wheel while under the influence a few months ago. He was given a second chance by the New England Patriots and will likely hit the open market in free agency. Floyd is a bigger receiver that can flourish against defenses that have to key in Elliott, Witten, and Bryant. He shouldn't come at an expensive price, either. ... though the baggage will scare off many.
Budget Target: Justin Hunter
Talk about failing to pan out: Justin Hunter is the epitome of that. Hunter has all of the skills you look for in a stud receiver. He can jump out of the building and he has speed to go with his size at 6-4, 200 pounds. Despite his traits, he has caught just 78 passes in his four-year career, 12 of which have resulted in touchdown catches. Hunter is a 25-year-old that needs to find the right home to match his athleticism with his potential. At an extremely cheap price, Hunter could be a play for the Cowboys, who like their outside WRs to have this sort of size.
Options Through the Draft:
John Ross
Ross is a player I've had my eye on all year. He doesn't pass The Eye Test, especially when you look at his 5-11 size. But his speed is unteachable and it's no surprise that he has drawn comparisons to DeSean Jackson. I fully expect Ross' draft stock to rise once he puts on a show at the combine, in particular in the gauntlet drill when he shows off his soft hands and his explosion. But if the Cowboys do want to trade up for a stud, Ross could add an element to the offense that the Cowboys haven't had in quite some time.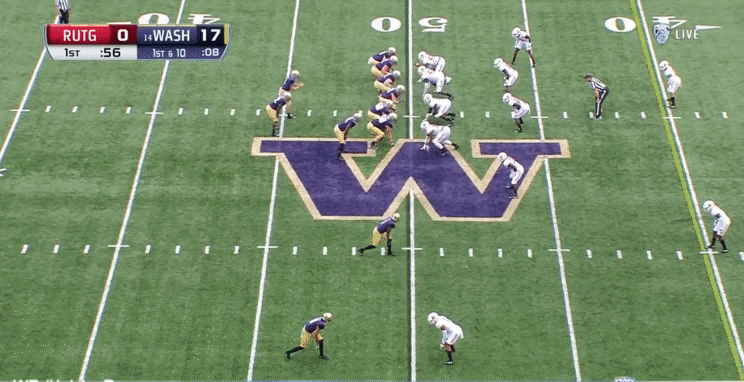 (The CHQ scouting report on Ross' fit in Dallas is here.)
Corey Davis
Jason Garrett loves players that fit his "Right Kinda Guy" mantra and Davis falls exactly within that category. For a player that wasn't supposed to play football at the collegiate level, Davis has been sensational since starting his freshman year in Kalamazoo. Western Michigan put on a show in 2016 and part of the reason why they were so good was because of Davis. People have looked at Davis and have said that he is like a Dez Bryant-lite. Imagine his skill-set and his professionalism coming to Dallas to give Prescott another weapon to work with!
Now, Davis probably was never gonna slip to No. 28, where Dallas drafts. But now he's got an injury that may limit his offseason work. So ... you can hope for a slip.
Underrated Target: Travis Rudolph
Rudolph is a name I expect to gain traction as the draft nears. Once Kelvin Benjamin left, Rudolph became the go-to in Tallahassee. There are some questions about drops, but Rudolph is the type of player that can expand defenses and help receiving options that are running intermediate routes. At 21 years old, Rudolph is a guy that can be a quality addition in the middle rounds of the draft.
Tight End
If you listened to Jason Witten's comments after the Cowboys' loss, it should be apparent that the window is closing for the future Hall-of-Famer. And while Witten is still catching first-down passes and maintaining the leadership role, his play has regressed each season. He's no more than a try-hard guy as a blocker in the running game. And while both James Hanna and Geoff Swaim have been nice stories (with Swaim certainly back after shoulder surgery but Hanna and his knee making him far less certain), the Cowboys really need to start looking at the future of their tight end situation. That player is probably not Gavin Escobar. It could be Rico Gathers. But I say Dallas should look for a younger-but-surer target this offseason.
Options in Free Agency:
Jeff Cumberland
Dating back to his time with the New York Jets, I've always admired Cumberland's ability to be productive despite his situation. If there was one player Mark Sanchez developed a rapport with on the field during his time with the Jets, it was Cumberland. But once Cumberland went to the San Diego Chargers, he was immediately placed towards the end of the depth chart behind Antonio Gates and talented youngster Hunter Henry. Cumberland is available in free agency this year and I believe he can provide a nice piece as a 6-4, 260-pound tight end.
Ryan Griffin
It was an awful year for Brock Osweiler. But caught in the midst of his inability to build a connection with stud receiver DeAndre Hopkins was Osweiler's confidence in throwing to his tight ends. C.J. Fiedorowicz had a career season, but Griffin also had a solid season in a much smaller role. He's not the best in the run game, but he's a versatile tight end that can provide problems for smaller, less shiftier linebackers. I grew up watching Griffin at the University of Connecticut. He helps offenses that simply do not have much talent. He could be that much better on a truly gifted offense. 
Options Through the Draft:
O.J. Howard
I don't think I've ever scouted a college prospect as polished as Howard. Coming from Alabama, it feels as if that his talent was wasted as the Crimson Tide deploy an offense that is heavily featured the running attack. Despite the lack of plays called his way, Howard still proved to be a two-dimensional tight end that can not only stretch the field with his athleticism, but also work as a solid blocker in the running game.
(See the CHQ review of Howard's Senior Bowl work here.)
David Njoku
One name that seems to be getting more traction is Miami's Njoku. A freakishly-athletic target gave Brad Kaaya a ton of open looks throughout his Miami career. When you watch Njoku, it's easy to notice his physical nature. He's built like a house and there is no denying his speed. Njoku is everyone's pick to absolutely destroy the Combine. And if he does, which is likely, it could potentially push Njoku ahead of where the Cowboys could get him.
Underrated Target: Jake Butt
Last year, the Cowboys took a chance in where they drafted a very talented player coming off a major injury. And while we continue to hear good reports, the jury is still out on Jaylon Smith. One player that could intrigue the Cowboys is Michigan's Jake Butt. Known for his intelligence and his consistency, Butt has drawn comparisons to none other than Jason Witten. Butt is a pro-ready player that could be a nice weapon for the Cowboys at a discount price if his ACL does appear to be recovering well.
Defensive End
For years now, the Achilles heel of this team is its pass rush. While we have seen guys like Benson Mayowa, DeMarcus Lawrence and Randy Gregory have their moments, the Cowboys need better production at a more consistent level. It's great that they have players that produce in spurts, but there is no feature guy. Finding that player or a group of players could make the difference between another playoff appearance or a hoisting of the Lombardi Trophy.
Options in Free Agency:
Jabaal Sheard
Another member of the Patriots that will likely go elsewhere in free agency. Because of how special New England's offense is, it takes away from perhaps the most underrated and unheralded unit in football: New England's defense. At 27, Sheard has quietly gone under the radar despite being a productive edge rusher. He could command a payday that is out of the Cowboys' range this season, but I wonder if the Cowboys could steal Sheard if the market clears up.
Devin Taylor
When Jadeveon Clowney got drafted, the notoriety for South Carolina's defense all went to him. But on the other side of Clowney was a player that deserved some recognition. In fact, Taylor was a player I wanted the Cowboys to draft in the middle rounds. At 6-foot-7, 275 pounds, he has a little bit of David Irving in him. Like Sheard, Taylor may command a lot of money. But many teams in the market for a defensive end could lean to the draft rather than free agency. That could make Taylor available in the Cowboys' range.
Options Through the Draft:
Taco Charlton
Fortunately for the Cowboys, this draft is loaded with talent at the areas the Cowboys need improvements in. Defensive end may just be the deepest position in this class and that is why the Cowboys could possibly be in position to get Charlton. Similar to Taylor, Charlton is a massive player that is extremely explosive despite his size. He's really developed a lot since his first few years at Michigan. He's impressed with his ability to match his potential with his on-field play. Coaches like Leon Lett and Rod Marinelli could really develop Charlton into becoming an elite player at his position.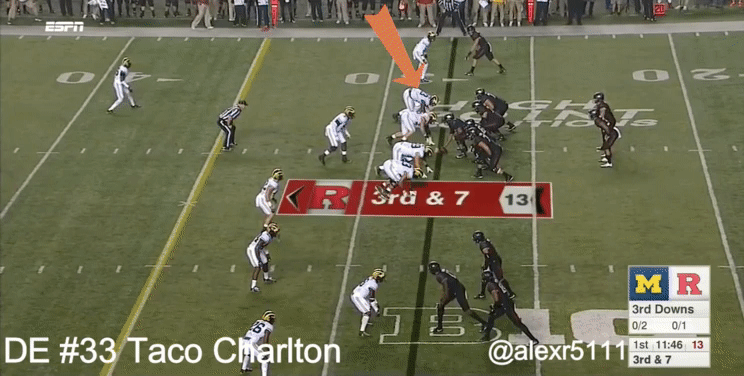 The CHQ look at how Charlton might fit in Dallas is here.
Carl Lawson
When you look at Lawson's information, it's easy to turn your head the other away and look elsewhere. At 6-foot-1, 250 pounds, Lawson doesn't impress with his stature, but he is one of the more polished defensive lineman in this draft. When you watch him play, it's clear that he has been tested and improved in the SEC year after year. He displays a few nifty pass-rushing moves that allow him to get to the quarterback.
Underrated Target: Keionta Davis
For those who saw the Alabama vs. Tennessee Chattanooga football game, you noticed a lot of Davis. Despite playing for an FCS school, Davis has consistently been one of the best players in his collegiate division for the past few years. Davis displays nice get-off at the snap of the body and he's the type of player that has a high motor, something this coaching staff would love. Davis could be a nice add later in the draft.
Linebacker
What Sean Lee did this past season was simply remarkable. When healthy, Lee is undoubtedly one of the better defensive players in all of football. The problem is that Anthony Hitchens is a feast-or-famine guy next to him. And while Jaylon Smith's long-term health seems promising (see his recent visit with Fish here), there's no guarantee if the nerve ever fires. Plus, the last time the Cowboys didn't draft a linebacker was in 2004. It's almost a guarantee that the Cowboys take a linebacker at some point.
Options in Free Agency:
Malcolm Smith
Since being the Super Bowl MVP just a few years ago, Malcom Smith has found a new home with the Oakland Raiders as their prized linebacker. It may take a lot of money to poach Smith away from the Raiders, but he's the type of linebacker that provides versatility to a defense and that is something that could be huge for the Dallas defense.
Sean Spence
Another player that has seemed to have gone under the radar is Spence. Playing for the Titans, Spence doesn't get as much attention as he should. But in reality, the Tennessee defense was one of the better units in football, especially against the run. Spence could be a nice under-the-radar find in free agency if he becomes available.
Options Through the Draft:
Jarrad Davis
Davis probably should have entered the draft last year, but he has all of the attributes you look for in a defensive leader. He plays with a sideline-to-sideline mentality at linebacker. He shows the ability to take on blocks and shed them to find tackles. There is some concern over a knee injury he had a few years ago, but he was one of the best players at his position on a defense that was one of the best in the nation. That alone should draw some attraction from Dallas. 
Kendell Beckwith
I know what you're thinking, another linebacker coming into the league with serious injury history. But the Cowboys have not shied away from taking talented-yet-injured prospects in the past. Dallas could like Beckwith's character and when you pair that with his game tape, it could mean a player that provides real value to an NFL defense.
Cornerback
Morris Claiborne had a terrific year in 2016, but he once again failed to stay healthy for a majority of the year. Brandon Carr's play improved this season as well, but it's up in the air whether one of the impending free agents stays. Orlando Scandrick took a step back in 2016 and Anthony Brown played extremely well. Despite all of this, the Cowboys should be in the market for a cornerback.
Options in Free Agency:
Trumaine Johnson
Remember this name last year? Johnson was a name that was linked to the Cowboys, but he could be in position for a big contract this offseason. Johnson is the ideal fit in the Cowboys style of defense. If Claiborne and Carr go elsewhere, spending on Johnson could be worth it.
Dre Kirkpatrick
A player I liked out of college a few years back, Kirkpatrick hasn't exactly been the player the Bengals thought he would be when they drafted him out of Alabama. However, he's a physical corner who can be morphed into a cornerback that can execute in zone coverage. You can't teach size, but you can teach technique.
Options Through the Draft:
Desmond King
Perhaps one of the better, yet underrated players in all of college football, King has been a prolific player for Iowa in the past few years. Despite being a little undersized, King is an intelligent cornerback that shows all of the traits needed to be a very good cornerback at the professional level.
Marlon Humphrey
Playing in a stacked secondary, Humphrey didn't get all of the attention. However, Humphrey is a smooth athlete that displays terrific cover skills.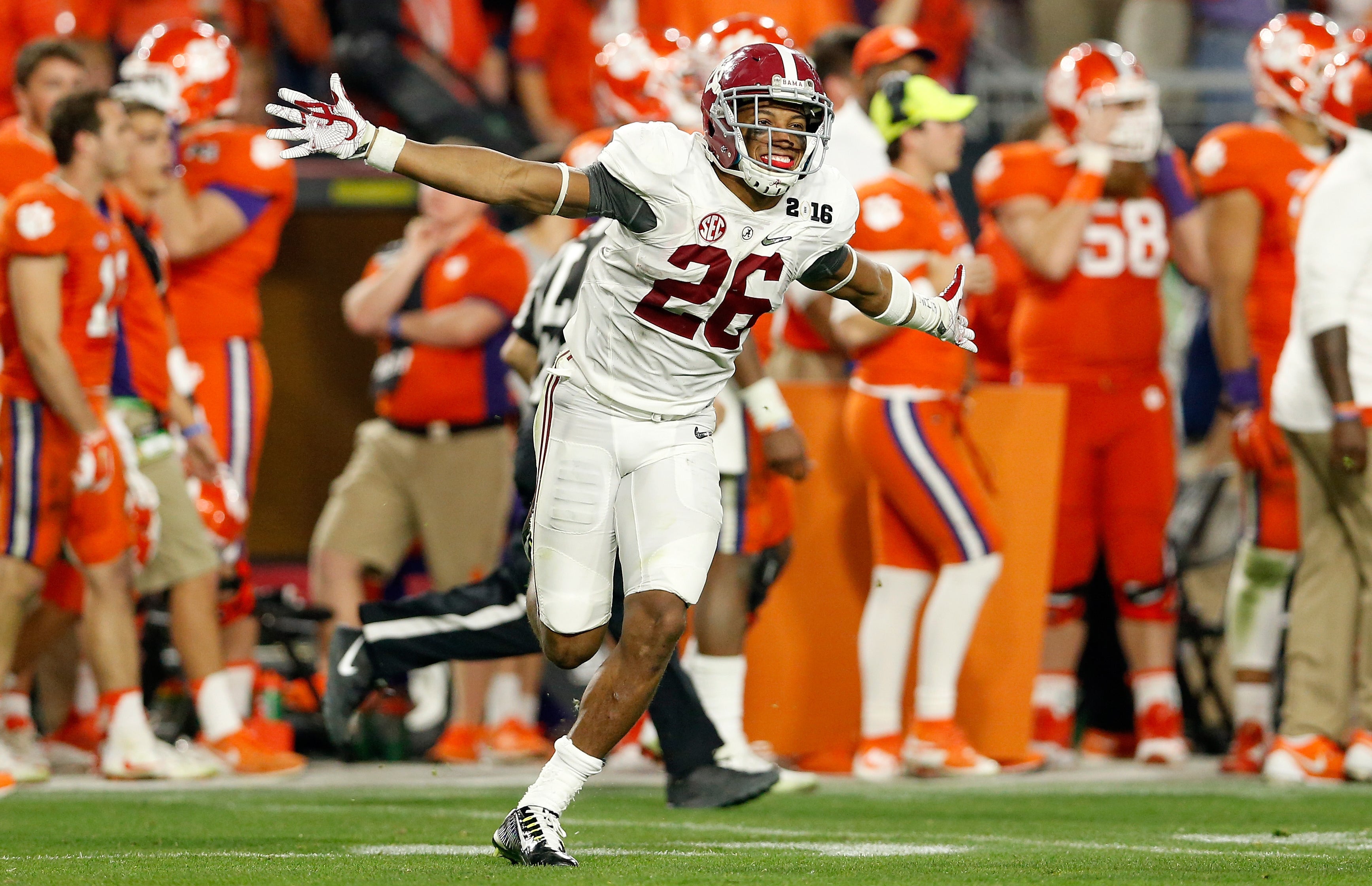 He didn't have his best game in the National Championship game, but Humphrey could slide a little bit in the draft due to a talented secondary class.
Underrated Target: Kevin King
Playing across from Sidney Jones, King played No. 2 in yet another stacked secondary at Washington. King is a bigger cornerback that displays length and speed to go with his frame. He's raw, but with proper tutelage, King could blossom into a starting-caliber cornerback at the next level.