The idea of DeMarcus Ware being an option for the Dallas Cowboys in free agency is a romantic one. As with the public discussion of Tony Romo staying in Dallas (read the exclusive on Romo's "Come-to-Joneses'' Meeting here) or of Adrian Peterson coming here, too few wish to bother with the facts, the figures and the "if''s.''
Even inside The Star at Frisco, there is room for sentiment — at least for one person, owner Jerry Jones. Ware's departure from the Cowboys two seasons ago, a release and a signing with the Denver Broncos driven by Dallas' budgeting and Ware's age and declining health, was emotionally challenging for Jerry due to his personal affection for the potential Hall-of-Fame player, who is of the highest character.
So the "Love Triangle'' involving Jerry, Ware and his two young children, who stayed in DFW two seasons ago while "Daddy went to work'' (D-Ware's pained words to be when we spoke two years ago in a Dallas parking lot), is a powerful one.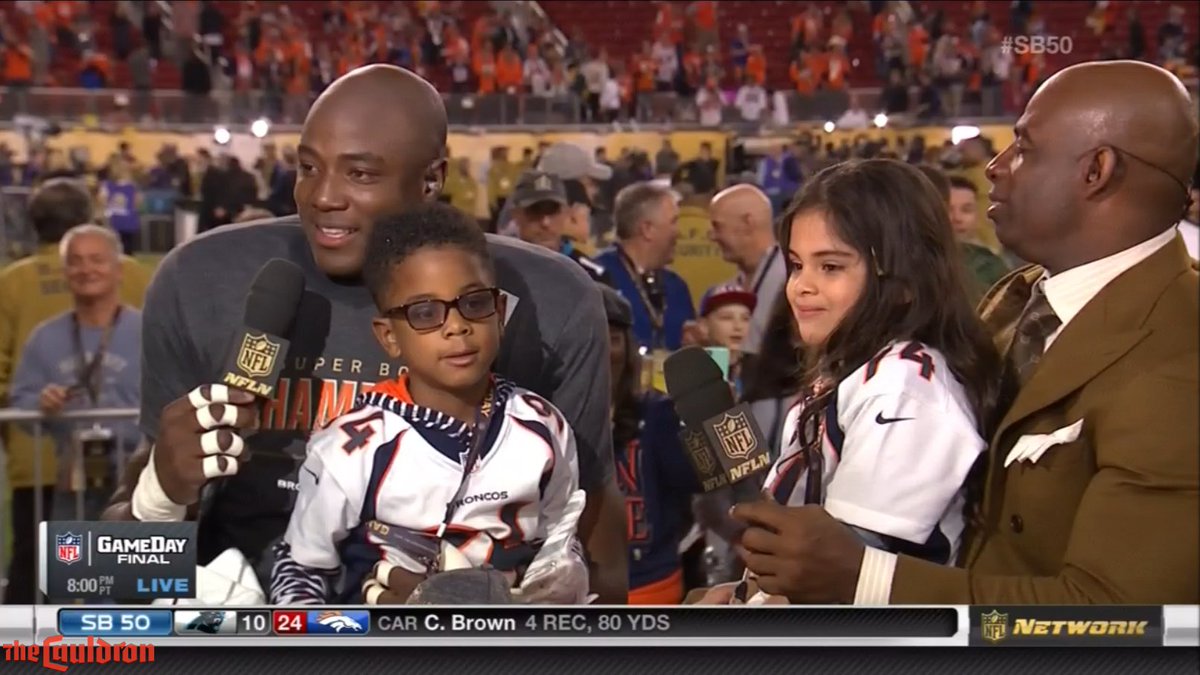 But there are other angles beyond the triangle.
Ware just underwent offseason surgery on his back, and tells ESPN he's ready to go again.
"I just felt like I needed to get myself back to health this time around," Ware said. "I tried to make it through the season, but it was the wear and tear and then you get to the point you can't do certain things because of the nerve. But I'm repaired, I feel right. I don't know what to do with myself now; I feel like a new man."
Sounds wonderful. But sources tell us that Ware's medical concerns may go beyond just the disk issue that was repaired, or the injury wear-and-tear that eroded his effectiveness in his final seasons in Dallas. There may be a "strength issue,'' we're told, something Ware cannot fix, something surgery cannot fix. … and that it threatens to rob Ware of his previously high level of effectiveness.
It's possible Ware could ignore any urging of retirement to achieve some level of success due to what he calls "a lot of passion. I'm always chasing that ring … My biggest thing is always I want a ring while I'm sacking the heck out of the quarterback."
It is fun and easy to imagine Ware lining up in Oxnard and instantly, on paper, being the best pass-rusher on a Dallas team that hungers for help in that department. But that's in camp and on paper; Ware will be 35 years old when the season starts. All things considered, it's not reasonable to expect him to be the "double-digit sacks'' guy that the Dallas Morning News envisions. ... especially as he enters March 9 free agency coming off a four-sack season, his poorest ever.
One NFL offensive star who played against Ware this season tells us that Ware "still has moves and technique, like always,'' but that he's "lost two steps'' since the former Cowboys first-rounder's heyday in Dallas.
There are peripheral thoughts swirling around the notion of Ware-to-Dallas, stuff like, "Isn't he best as a 3-4 pass-rusher rather than as an end in Rod Marinelli's 4-3?'' and "Wouldn't it be great for D-Ware to mentor kids like Demarcus Lawrence, David Irving and Randy Gregory?'' But those sorts of things aren't driving forces here.
From the Cowboys' side, the driving force will be a) health and b) how affordable Ware would have to be.
We're told there have been no serious conversations about Ware among people inside of The Star in Frisco. But we think we're eventually looking at Ware as a vet's minimum guy, a $1.2-mil-or-so player. Yes, that's about the same salary range we use for Peterson-to-Dallas, just one of all the many  "if's'' that come with stories like this.
In Peterson's case, the "if's'' have nothing to do with his willingness to be a Cowboy (it's a strong willingness) but everything to do with whether Minnesota will cut him rather than keep him/trade him … and then with whether AD will take Dallas' cheap offer. (Read the "sexy and semi-legit AD-to-Dallas piece here.)
In Ware's care, the "if's'' also have nothing to with with his willingness to be a Cowboy (it's home, even though he's got a Super Bowl legacy in Denver) but everything to do with whether Denver wants to pay him anywhere close to what the Broncos gave their team captain last year (about $8 million) … and whether anyone else does, either.
One source tells us Ware's cooperation with ESPN on the "news'' of a Ware-to-Dallas reunion "is a trial balloon. (Ware's camp) is trying to get a feel not only for what Denver and Dallas think of him, but also for what the rest of the league thinks.''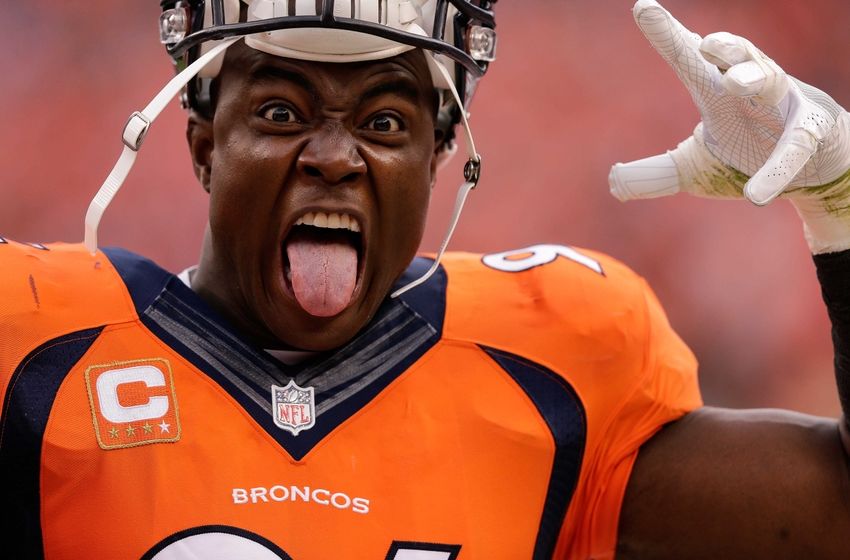 We can assume Jerry would love to have DeMarcus Ware back in Dallas, and if the price is ultra-cheap, there's really no injury risk involved. (Meaning Jerry's lieutenants might just approve of the move, if the story ever advances that far.) D-Ware's little ones would certainly endorse "Daddy'' moving home. Ultimately, a D-Ware reunion is essentially up to the player himself: Should he play "back home'' for less than he thinks he's worth? Or, medically-speaking and sentiment aside, should he really play again at all?