And while we enter the podcast with the assumption of the Cowboys not expected to be "big" players in free agency, and with the 2017 NFL Draft fast approaching, the Cowboys will look to plug holes with rookies.  With the combine wrapped up, how should the Cowboys approach their big board.  Kevin Turner gives you a glimpse of his big ... board.  
It's all right here on this edition of 'Cowboys STARCast' ... but scroll below, too, on evaluations of the "wrong'' assumptions we made ... and the handful of players Dallas did indeed sign on Friday night ....
Now to those signings:
TERRANCE WILLIAMS
The Dallas Cowboys wide-receiver room is a happy place today.
In what qualifies as a surprise, free agent Terrance Williams is being retained via a four-year deal worth $17 million, a source said. Incentives could drive the value of the deal up to $22 million, reportedly, and $10 million is guaranteed.
Williams, a DFW native and Baylor product, is often criticized for being a "body-catcher.'' But he's also a playmaker, and has been an important "No. 2'' receiver alongside his "brother'' Dez Bryant.
The Cowboys have now retained receiver Brice Butler on a cheap one-year deal and Williams on a deal that would've been considered under-market at the opening of this week's free-agent shopping period.
STEPHEN PAEA
The Cowboys have agreed to a deal with defensive tackle Stephen Paea, who they coveted in the past as a Rod Marinelli guy. The seven-year vet was with the Chicago Bears back then and was a starter with the Cleveland Browns in 2016. With the loss of Terrell McClain gone to Washington Redskins, Paea (on what we believe is a one-year deal that ESPN reports is worth $2 mil) can help as a run-plugger.
NOLAN CARROLL
Veteran cornerback Nolan Carroll, a consideration for Dallas a year ago, is a Cowboy now with a reported deal worth  three years and $10 million. Carroll, 30, spent the past three seasons with the Philadelphia Eagles, starting all 16 contests in 2016.
DAMONTRE MOORE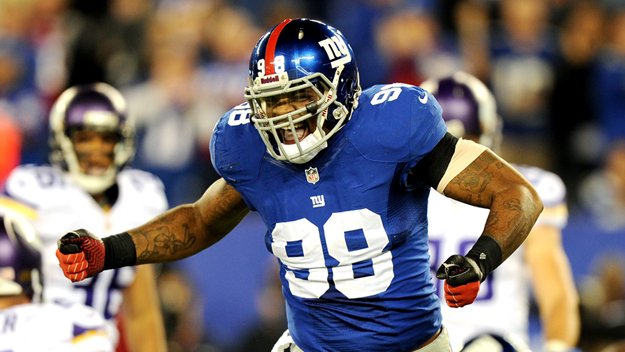 Another guy Dallas looked at last year -- but passed on when he was on the street -- is defensive end Damontre Moore, a former third-round pick who now joins the team, per ESPN. There are behavioral red flags for the DFW native ... but at 24, there is also potential.