When we first reported that Doug Free had told his Dallas Cowboys bosses that he was planning to retire back on March 1, many didn't buy the story ... until 11 later, when it was "re-broken'' by a number of media outlets.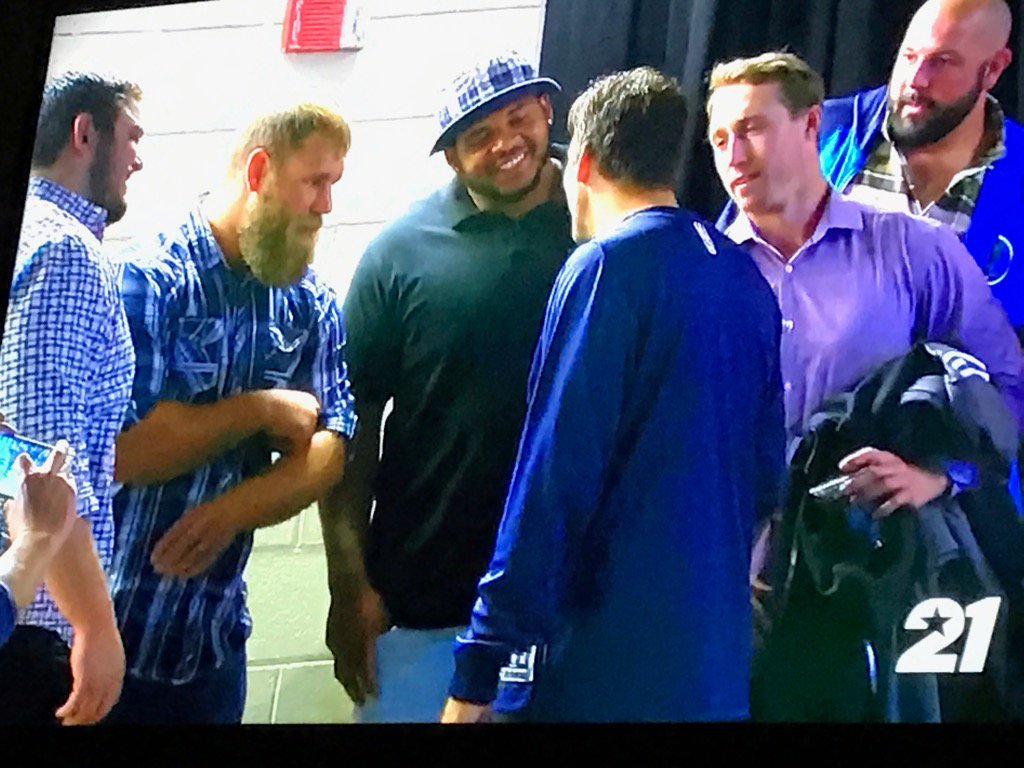 When Free -- a very private person -- showed up at the Dallas Mavericks game to honor Tony Romo last week, his presence fueled another serious of misguided judgments regarding the 10-year vet offensive lineman's plans.
No, Doug Free has not changed his mind.
"It's 100-percent,'' Free told a group of friends a few days ago, and it is clear that a decade of being a football warrior has taken a physical toll that Free, 33, wishes to now escape.
"He's going to be hard to replace for the Cowboys, but I respect the hell out of him. He had a lot of ball left in him. I wish him nothing but the best in the next chapter in his life,'' long-time teammate Ronald Leary, now with the Denver Broncos, told me.
Free, a former fourth-round pick who started every game he played since 2010, saves Dallas $5 mil against the cap once his paperwork is fully finalized.
April 27 update:
https://twitter.com/toddarcher/status/857609638811901955
Done deal.
His buddies have already tried and failed to talk him out of retirement. Maybe they'll try again. But he's telling them "100-percent retired,'' and that needs to be a good enough answer for us.
There is now a void at right tackle, though the Cowboys hope they have answers there between young Chaz Green and recently signed journeyman Byron Bell. Green, if healthy, can play. Bell brings position flex and insurance. But Free -- somewhat of a whipping post for many in Cowboys Nation mostly because he wasn't blessed with the physical gifts of his fellow O-line mates, three of whom were first-round picks and are All-Pros with a fourth, La'El Collins, considered a blue-chip talent -- might most be missed in the area of leadership.
"He was the leader of our room. And like a brother to me for five years,'' Leary said.
So while, in this private conversation a few days ago, Free cemented his retirement plans and let his buddies celebrate the fact that he's leaving the NFL relatively healthy, he also made a rock-solid remark about the state of offensive line leadership in Dallas.
"It's his (offensive line meeting) room now,'' Free said, nodding his head across the room toward center Travis Frederick in a typical-of-Free quiet and classy passing of the Big Brother baton.
WANT MORE COWBOYS? DIG IN!