DeMarcus Ware was done with the NFL on March 13, when for medical reasons he gave up playing in the NFL after a brilliant 12-year Hall-of-Fame career.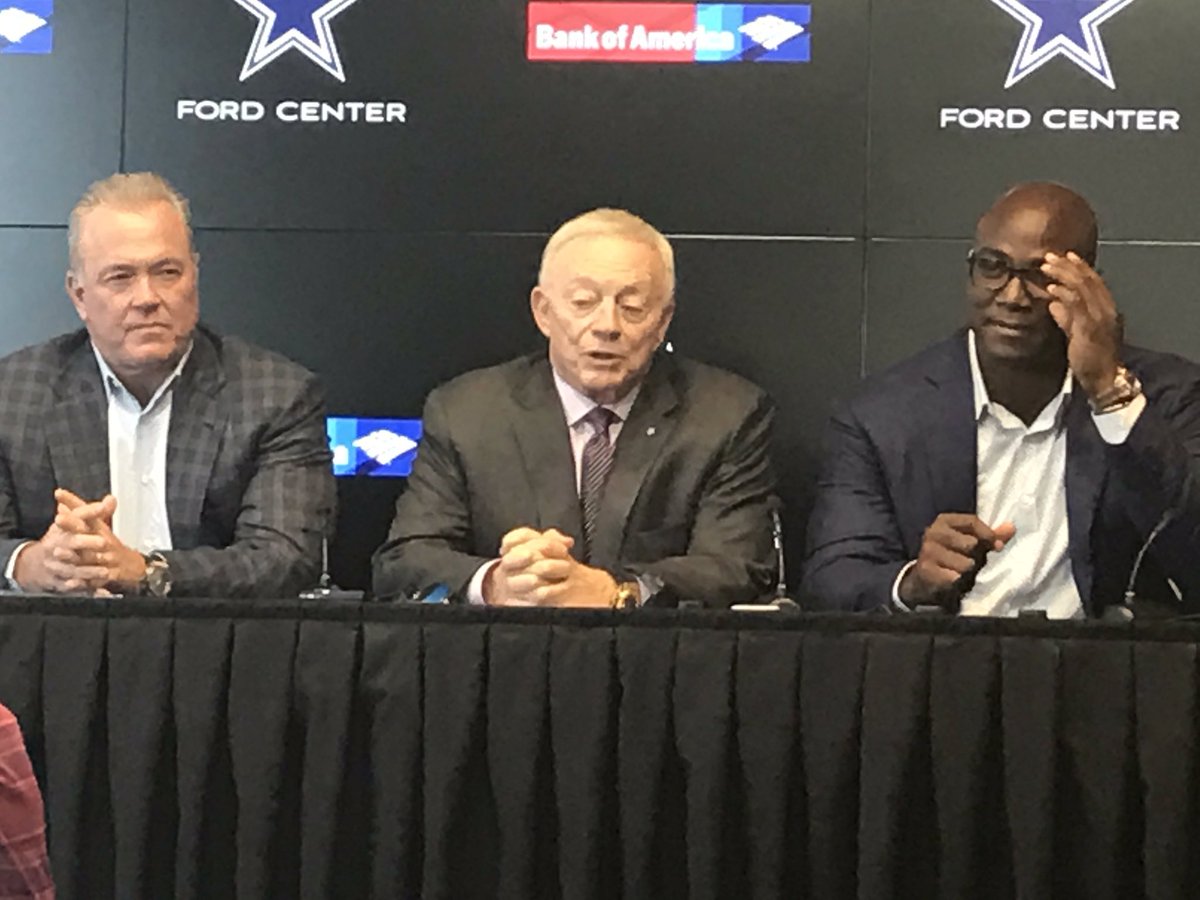 But on Monday at The Star in Frisco, he did the paperwork on his official retirement … and did so only after signing a ceremonial one-day contract with the Dallas Cowboys.
"This still feels like home,'' said Ware, who left Dallas two years ago to sign with the Denver Broncos, with whom he won a Super Bowl.

Ware, 34, was a nine-time Pro Bowler and his 138.5 career sacks make him one of the best pass-rushers of all-time. He's also of the highest quality as a person, something the Cowboys referenced frequently during the Monday presser, which later served as the team's pre-NFL Draft meeting with the media.
"This is what we're looking for (in the Draft,'' said coach Jason Garrett. "A once-in-a-generation player."

Owner Jerry Jones, who as we reported back on March 13 immediately invited Ware to participate in a one-day signing, said this day is almost as emotional as what happened in spring of 2014, when the Cowboys determined that Ware's age, salary and injury issues made him expendable.
Ware and Jones both told old stories about ex-coach Bill Parcells being a bully, about Ware playing hurt in a 2009 game at New Orleans serving as an organizational inspiration, about Ware's fine qualities as a person. But Ware clearly took some of his greatest pleasure in reflection on his positive influence in the growth of Cowboys line Tyron Smith, Tyrone Crawford and the retired Anthony Spencer. He even suggested he'd like to contribute to Garrett's staff, presumably as an occasional volunteer assistant.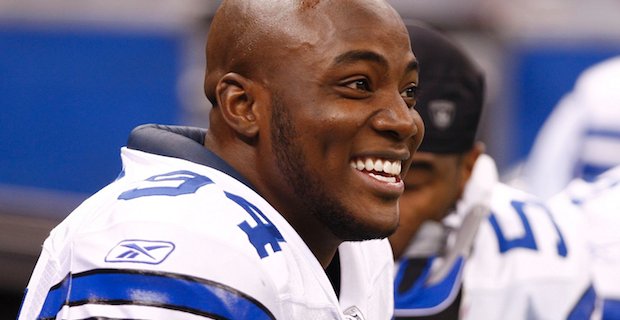 But in typical DeMarcus Ware form, he also took great care in talking about the Dallas Cowboys fans.
"They make those away games feel like home,'' said Ware, who himself is now home again, forever.