The slotting system now used by the NFL to determine rookie contracts is working in favor of the Dallas Cowboys, who on Thursday — the first day the rookie class collected at The Star in Frisco for an on-field minicamp that begins on Friday — signed eight of their nine picks, including first-rounder Taco Charlton.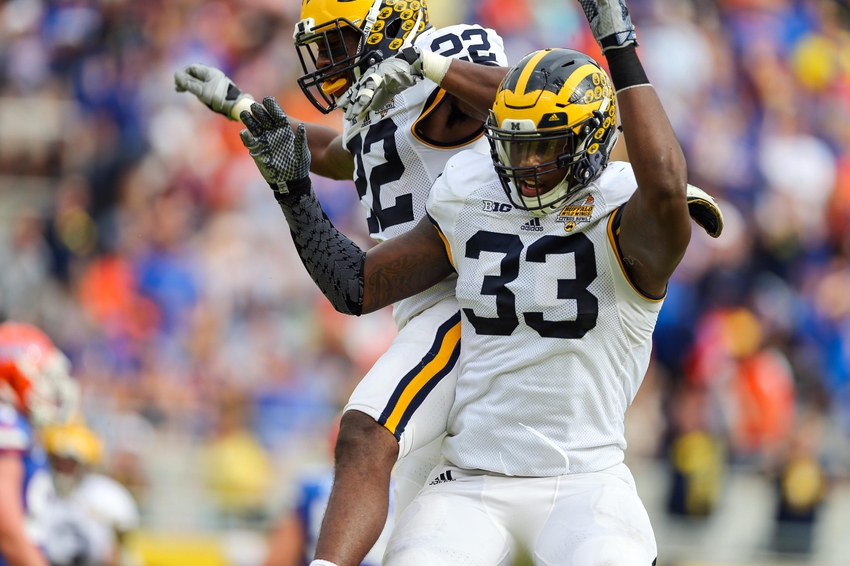 Based on the slotting system, we can estimate Charlton's deal to be the requisite four years totaling about $10 million, featuring a signing bonus of about $5.5 million and a first-year cap impact of about $2 million.
By virtue of Charlton being a first-rounder, the Cowboys have a fifth-year option on the defensive end from Michigan.
The Cowboys also locked up Chidobe Awuzie, Ryan Switzer, Xavier Woods, Marquez White, Joey Ivie, Noah Brown and Jordan Carrell to their deals, and third-round pick Jourdan Lewis can expected to quickly follow suit.
Contract disputes with rookies are now largely a thing of the past, with the slotting system allowing team and player to get to the business of football that much more quickly. The rookie group, which will be joined by practice-squadders from last year led by tight end Rico Gathers (story here), was at the facility on Thursday but will put in full days in workouts and meetings on Friday, Saturday and Sunday. Awuzie will travel back and forth from here to Colorado to allow him to walk at his graduation. Rehabbing linebacker Jaylon Smith will be part of meetings only, and we discuss his thoughts on that here in the CHQ Cowboys StarCAST.