Pro Football Hall-of-Famer Michael Irvin joined me for an exclusive interview on 105.3 The Fan on Sunday to discuss his sexual assault case, the death of his friend Cortez Kennedy, team leadership, his relationship with Dez Bryant and his hopes for the 2017 Dallas Cowboys season.
Here's Part I of our Q-and-A with Michael Irvin:
On His Difficult Week and the Loss of Cortez Kennedy
"I've had a difficult and emotional offseason period to be honest with you … It's funny, I was just in church, and it was one of those things, I kept thinking about Cortez in church, and I tweeted out 'He's lining up with God now on that football field in Heaven, and one day we will line up again together.' You know, Fish, as we were at the funeral, a lot of us, a lot of Miami players, a lot of guys from the NFL, when a thing like that touches so close to home, you start thinking. A lot of us are saying the same thing, 'Man, this means we're on deck.' You know what I mean? We're on deck, because you don't expect guys like this to leave so early, Cortez Kennedy, to leave so early, but the reality is, what we've done probably has cost us some things, and it starts making you realize, 'Hey, batters up, you're on deck.'''
On Cortez Kennedy' habit of showing up at Valley Ranch, and his friendly personality
"Yeah man, 'Tez is so funny. We were there in Arkansas last week, and we were telling all of the stories and the jokes. I hosted Cortez at the University of Miami when he came in (as a high school recruit), and he was choosing between Miami and Arkansas. I said "Tez, Come on, man. Are you joking me? You have a choice between Miami and Arkansas," because he's from Arkansas … Coach Ax (Hubbard Alexander) was the guy that was recruiting him, so Coach put me on top of him because he was such a big recruit, and when we went in the room to meet with Ax, (Alexander) gave me $40 to take him out and host him that night.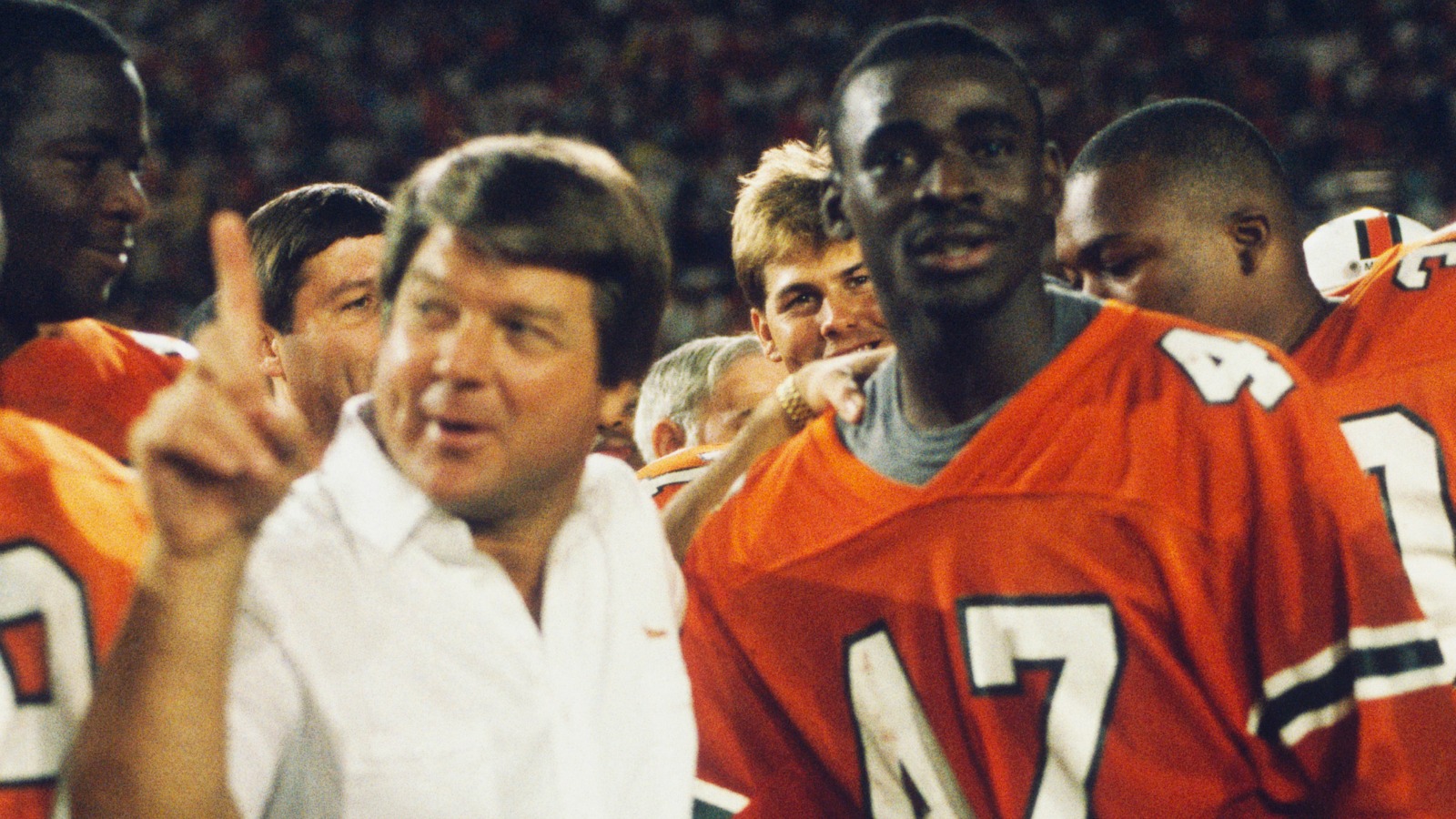 "When we left that room I said to Tez, 'Tez I've got some great news, and I've got some bad news.' He said, 'Give me the great news first.' I said, 'Man, this is not even a choice. When you come to Miami, you're going to be a top draft pick, and you're going to make a lot of money.'
He said, 'What's the bad news?' I said, 'These 40 dollars, they've got to go to my 16 brothers and sisters back in Fort Lauderdale. You won't get any of that. You won't get a dime from that one.'
On his situation this offseason involving an allegation of sexual assault
"Situations. You try to steer straight of all of them, Fish, but this is different now. As I said with Bishop (T.D. Jakes) and the people that mentored me, this has been my most difficult time here. And I'm going to say it, and you guys will hear it, being FALSELY accused of assaulting someone, and even something so heinous as drugging someone, and then assaulting them. It's mind-boggling that I'm in this situation, when I had done everything I could to absolutely make sure I'm not in this situation.
"When we were younger, you know '95 and all of that when I was younger, I wasn't trying to avoid anything. I was head-strong even though I was dead wrong and I was just doing things, you know? Now I'm trying to do everything the right way, and I was trying to do the right thing that night.
"One of the classes we take at the NFL Network (where Irvin is employed is) on domestic situations, and they put us in situations and say, 'How would you help people if something like this happened?' If a guy and a lady knocked on your door because her husband was abusing her, would you let her in?' People just say, 'Oh yeah, I'll let her in,' but there's things you have to think about in that situation. What if her husband is coming behind her? What if he has a gun? You say, 'Well, I'll let her in and call the police,' but what if he IS a policeman? All of these situations, they put you in, and you realize it's not so easy to make those decisions that you think you would make because you think you were doing the right thing, but you may have kids in the house, and you need to make sure that, hey I've got to protect these kids.''
"So they put you in a lot of (practice) situations, and this situation here was kind of like one of them. We were all out, a lot of friends and I were all out, and I got a suite at the W. It's the best property in Ft. Lauderdale. It's a penthouse suite with two bed rooms, big kitchen, big dining room, so I tell everybody 'Hey listen, I'm going to get on an airplane. You guys can keep the room. I don't have to check out until 4 p.m., but with my flight, I've got to be at the airport at 6 a.m., so you guys can keep the room. You won't have to worry about driving, and if anybody wants to drive I'll get them an Uber home.' 
"I didn't even know when I left my room (that there was a problem). I came back to get my bags, and I didn't even know. I didn't even know that anything was going on until eight days later.
"Eight. Days. Later.
"This assault (supposedly) happened on March 21st. I find out, just like everybody else finds out from TMZ, on March 28th. Now, from March 21st to March 28th, this 'friend' — who I did consider to be a friend, and I've known this girl for almost a decade — has been texting me and calling me for seven days. Texting me and calling me, 'Are you coming back to Ft. Lauderdale? Let me set up a facial. XOXO. When are you are coming back? Are you going to come back by the hotel?'  … My friend owns the hotel that she works at. I said, 'Yeah, I'll come by, we'll hang out and have a drink or something like that.'
"I didn't even know now, for seven days, she's texting me, I didn't know this, with the police. With the police. I guess they were trying to entrap me or get me to say something … I was really just in the room for a moment and got my bags. But it's one thing when you're running around doing things, and being in situations where you get caught, it's kind of justified. But this, this as you will see … The blessed thing for me, in all of this, is that she went and got the tests done. Oh my God (thankfully) she went and got the tests done). Because no matter what, if she didn't go get the tests done, then I'm screwed. Then I'm screwed.
"See, this was not me saying that we had consensual sex, and she's saying it wasn't consensual. This was me saying NOTHING happened, and she's saying something happened. So since she went and got the tests done, the tests will tell all of that truth, so I don't have any worry about that.
On how he talks to incoming NFL players about being targets in situations like this one
"Well, there are a couple of things here. First of all, you have to understand just how vulnerable you are (as a high-profile athlete). I mean to anything. You're just vulnerable. We've done the right thing in trying to alleviate this issue, that we've … slipped on for years and years in this country: allowing women to be abused. When you look at the numbers and the statistics, every seven seconds or eight seconds there's a women being abused. Three women a day are losing their lives to men out here. Ex-boyfriends and ex-husbands and all of that. That's horrendous.
"So what we've done, is rubber-band all the way back to the other side, to make sure we are paying attention to it, and rightfully so, we need to pay attention to it. But in doing so, it does leave you very vulnerable. … So if you're dating a girl, and everything is great, and you guys are seeing each other and everything is fine, and then all of the sudden you stop seeing her, and you're seeing her friend, three years from now, and she doesn't like that, she can actually say, 'Hey, he assaulted me,' and you have a situation. Because in our world, an allegation, even false allegation that brings about an investigation, it's like a conviction. You're out. That just it, you're out. There's no 'innocent until proven guilty.' You're out until we prove that this was not true.
So you just have to be extremely careful. You just can't have the fun you think you can have without there possibly being consequences.
Irvin's final word on this subject ... for now
"The tests are bye. My truth will be known very soon to everybody, and I will be able to move on from this situation. But I'm good, I've got a flight, and I'm heading to work today out in L.A. For all of those who think I won't be working this year? That's a lie. I'm heading to work, today.
"Trust me, I didn't do a thing and the test results are back. I'm just waiting on (the Fort Lauderdale police) to announce, because all of the test results say exactly what I said, and then I want to see if they file a false release report on her, but that'll be another thing, we'll talk about that in a little while.''
In Part 2 of our Q-and-A, coming Tuesday in CowboysHQ.com Premium, Michael Irvin details his relationship with Dez Bryant, his thoughts on team leadership and his hopes for the 2017 Dallas Cowboys.