The mutual admiration between Darrelle Revis and Dez Bryant began, via social media, on Thursday, when the former All-Pro cornerback posted a photo of himself and Bryant with the caption, "The Battle of The Goats. It's Time To Get Back To Locking Down.'''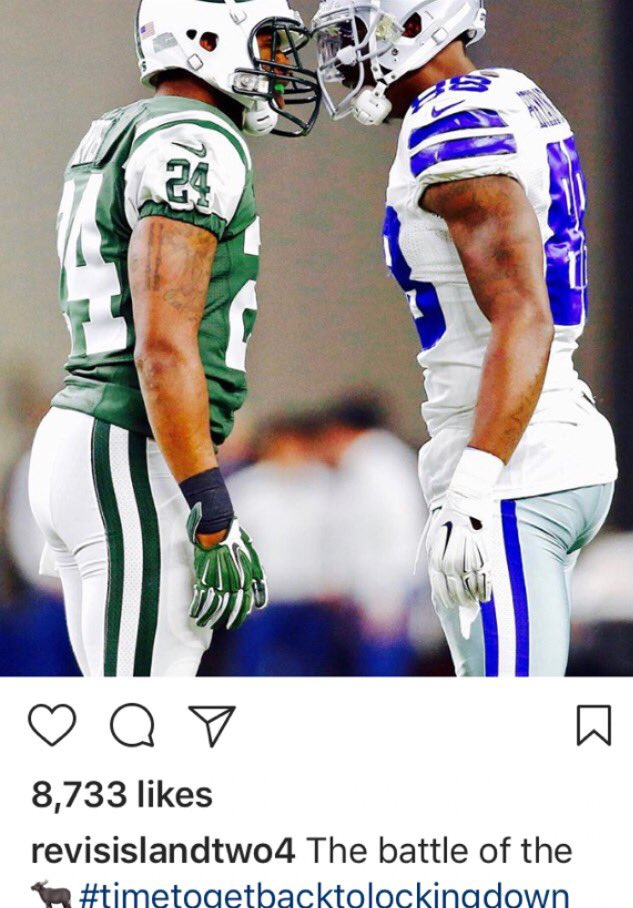 The response from the Dallas Cowboys receiver to the free-agent star?
"Dallas?'' Bryant wrote on Saturday. "I promise you are going to love what we got going on around here. Your attitude fits our culture... Waiting …''
https://twitter.com/DezBryant/status/873647128525983744
As influential as Dez is inside The Star in Frisco, he's not in charge of personnel. That department, led by Will McClay, has not been inclined to sign or chase elderly cornerbacks, opting instead, especially this year, to let Brandon Carr go via free agency while overseeing the premier-round drafting of corners Chidobe Awuzie and Jourdan Lewis. Dallas also dangled Orlando Scandrick in trade in April, maybe in part because he's 30. Scandrick, we're told, remains a reliable option but one nearer "the bubble'' than most think.
Revis turns 32 in July, and before being released by the New York Jets this offseason told the media, "I can still play. It's just, I'm breaking down.''
By most accounts, Revis did not play well in New York, and certainly didn't live up to his most recent contract, when he was playing on a five-year deal worth $70 million. He was released in the spring before he was due $15.3 million this year.
Revis' offseason record is also marred by being involved in a Pittsburgh street brawl in February, which may also be among the reasons he's yet unsigned.
There are questions about whether Revis is truly committed to playing again. But more than that are the issues of whether he's truly superior to the defensive backs the Cowboys now employ, and how much it would cost Dallas to sign a player who has a history of craftily forging gigantic contracts.
The historic credentials are certainly there, though. He's a Super Bowl champion, the 2009 AFC Defensive Player of the Year, a seven-time Pro Bowler and a four-time All-Pro. All that is enough for Dez' view to have nothing to do with the faith he presently has in the Dallas secondary — "They are soldiers and I love 'em,'' Bryant says of the new blood — and everything to do with Bryant's respect for a formerly great player.
Bottom line, after talking to a Cowboys front-office source who termed all of this "players' chatter''? This story is about Dez Bryant's passion, not about an organizational target.